How to Boost Your Productivity When Working From Home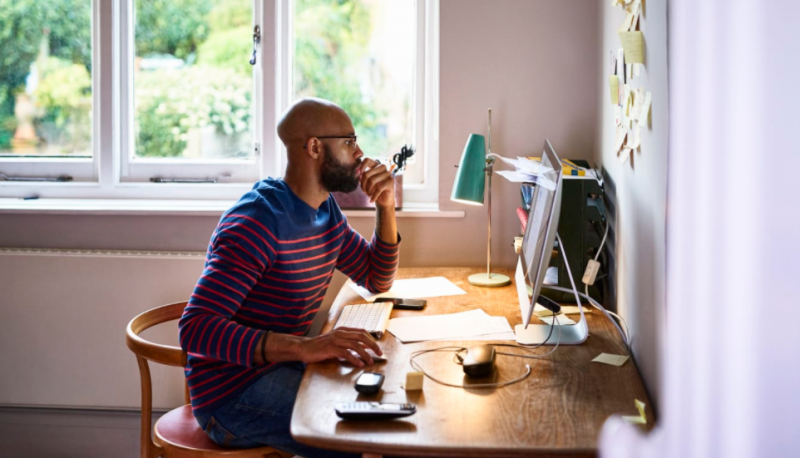 How to Boost Your Productivity When Working From Home
Working from home might be very different from working in an office, but it has a lot of advantages.
And COVID-19 is now a worldwide epidemic that has impacted everything from international travel, tourism, and even toilet paper supplies. With new cases of COVID-19 being verified on a daily basis, the US government is urging everyone to restrict their contacts with others and advising that many workers work remotely if possible.
Working from home may appear to be a fantastic benefit, but how can you guarantee that you are making the most of your time and being productive? Because of the numerous distractions that might break your attention, being productive at home will need a little additional work.
Here are 5 steps to be more effective from home while working or studying:
1. Create a Schedule
It's critical that you strive to maintain a similar routine or ritual to the one you used to get ready for work. While it may be tempting to jump out of bed in your pjs and login into your laptop to let everyone know you're accessible, you may not be in the appropriate frame of mind to start the workday. Use your alarm clock to set a consistent wake-up time Monday through Friday that allows you to finish your daily routine.
You don't have to dress up for the dining room table in your work casual attire, but get dressed in something comfortable, brush your hair, and sit down to have some breakfast and your favorite coffee. Now that you don't have to worry about a commute to work, take advantage of the extra time to meditate, exercise, or read that book you didn't have time to read before.
2. Write down a to-do list
If you don't plan ahead of time, you're preparing to fail. Make a timetable for yourself and stick to it. Consider making a to-do list of everything you want to get done that day. Make sure to include in time for meetings, assignments, lunch, and any unexpected delays. It may also be beneficial to do the monotonous tasks first thing in the morning so that you may concentrate on the projects that interest you the most. Write the following day's list at the conclusion of each workday so you may go to bed knowing exactly what has to be done when you get up the next morning.
3. Establish a Workspace
It is critical to designate a pleasant working environment. Not everyone is fortunate enough to have an additional bedroom to convert into an office, but you may select a place within your house and maintain it nice and tidy with innovative home organizing tips. If you have to perform any video calls, a cluttered workspace will quickly distract you and your coworkers. Choose a location with plenty of natural light or choose light bulbs that are easy on the eyes to establish the mood.
To add uniqueness to your area, burn a fragrant candle and add a tiny plant or other décor. Maintaining a tidy workstation and stocking up on office supplies will make the shift a bit simpler.
4. Take Breaks Every Now and Then
Don't forget to look after yourself, even if you'll be working hard, sticking to a plan, and getting things done. Take a few short pauses during the day to stretch, go for a stroll, or have a snack. Now is the time to put your clothing in the washer. It's easy to feel as if you need to be available and online at all hours of the day as a remote worker. Never feel guilty if you need a break from your computer for more than 10-15 minutes as long as you aren't away from it for more than that.
5. Keep in Touch
When you're working remotely, communication is crucial. It's possible that failing to communicate with your employer or team reflects negatively on your work ethic. Keep your employer up to speed on what you're working on, and if you need assistance, reach out to your team. If you're not sure what duties you're accountable for, chat to your boss and find out what their expectations are. When you work from home, it's easy to feel isolated.
Normally, you would stroll to a colleague's office or speak in the breakroom, but don't be afraid to contact a team member to catch up on tasks. Suggest weekly phone or video team check-in sessions so that your staff may maintain a sense of camaraderie while away from the office.
Working from home might be very different from working in an office, but it has a lot of advantages. Remember to be purposeful in order to be productive, but once you've completed your job for the day, sign off and begin again the next day.
---
If you like our article, welcome to add our blog link to your browser, or subscribe our blog (upper right of the page), then you can receive the latest article notification!
Have any questions, welcome to write to us for questions and discussions 🙂
Customer Service & Cooperation Proposal:[email protected]

Also!
If you want to find Startup Creation Lessons, Business Analysis Teachers, Content Marketing Experts, Negotiation Skill Coaches or Digital Marketing Lessons, or any kind of tutors, teacher, and experts,
or want to find cases, share your knowledge and expertise to earn extra income,
Welcome to visit our main website: 1on1 Global Tutor Resource Platform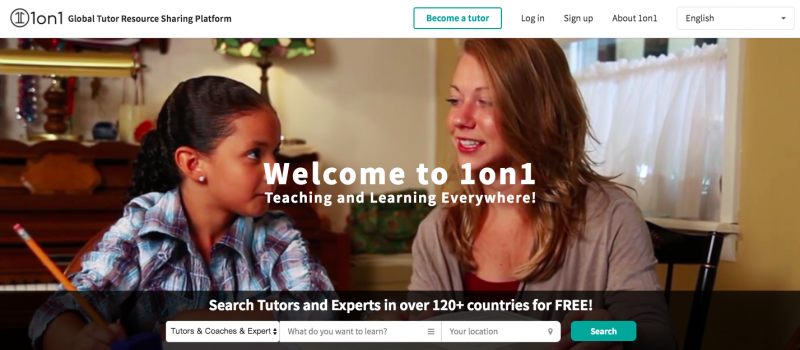 Other articles:
How to Increase Your Assertiveness in 5 Methods
How to Build a Brand in 4 Easy Steps
How to use Instagram to get free followers for your business
How to write and prepare a tutor resume? Attach example
How to Better Budgeting in 4 Easy Steps
How to Pitch in 3 Minutes or Less
How to Know You're Ready to Start a Business Financially
How to build trust at work in 5 methods
How to increase the productivity for your remote team