How to Build a Brand in 4 Easy Steps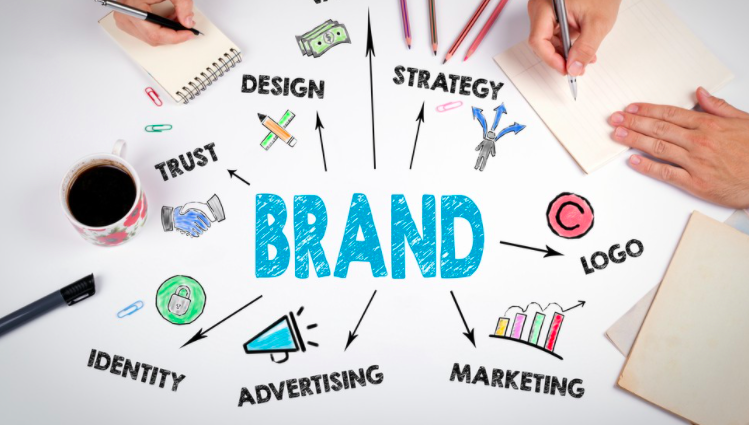 Why is it critical to establish a brand?
The public's perception of a firm and its products is determined by how it establishes its brand. People's perceptions of a company's name, story, logo, and marketing efforts can all be influenced by successful brands. In many circumstances, a product's brand is just as significant as its quality and price. People who purchase a product are also purchasing the lifestyle that the thing represents.
The public will recognize a company's products or services more easily if it produces an exciting and memorable brand, and they will have a clear idea of the value that the goods can offer to their lives. One of the most efficient ways to earn client trust is through branding.
How to Build a Brand in 4 Easy Steps
Your brand is your reputation, and it can reflect the relationship you have with your current or potential customers. In this post, we'll go over why it's necessary to establish a brand, as well as a step-by-step process your company's marketing team may use to do so.
If you're a member of a marketing team entrusted with establishing your company's brand, follow these four steps:
Determine who you want to reach.
Place your product and company in the market.
Define the personality of your firm.
Design a logo and c

hoose a slogan for your business.
1. Determine who you want to reach
Identifying your target demographic is the first step in developing a brand. To build your ideal clientele, follow these steps:
Find out who is most likely to purchase the product
To establish a demographic, consider criteria such as age, gender, geography, and income. If you're selling pricey and fashionable eyewear, for example, your target market could be middle- to high-income workers under the age of 40. If your product is a new sports drink, however, your target market will almost certainly be athletes.
Examine the facts and statistics on sales that are accessible
This information will be useful in providing you with useful information about customer shopping patterns. Statistics may also assist you in determining whether or not your company's product will appeal to a particular demographic. For example, statistics may reveal that millennials are price-conscious and prefer to purchase things online. If necessary, you can collect your own statistical data through surveys or hire a marketing firm to do it on your behalf.
Examine comparable businesses
Established businesses that provide similar products or services may teach you a lot. Try to learn more about how they build marketing efforts that are aimed at certain groups of people who buy their products the most. Compare data from different firms to get a better picture of their branding.
Speak with your intended audience
Consider talking to people that suit your company's ideal client profile to find out what they enjoy and need, as well as which companies they favor and why. You may make a more thorough overview of what your consumers require.
2. Place your product and company in the market
When it comes to positioning a firm, it's all about figuring out how to set it apart from other similar items or services on the market. To do so, you must first collect as much information as possible about your company's immediate competitors, including facts on their goods, pricing, and markets, as well as marketing methods. Try to identify any flaws in their products, services, or market sectors where they are dissatisfied, and utilize this information to your advantage.
After you've done your research on the competition, you should come up with a unique selling proposition. A unique selling proposition (USP) is a short statement that tells customers what the firm has to offer. Your USP should emphasize the aspects of your product that distinguish it from the competition and offer value to customers.
3. Define the personality of your firm
A brand, to a significant part, communicates the company's identity. Determining the company's personality, then, is a crucial stage in establishing a brand. A company's target audience will assist develop its identity in addition to its products and services. If your target market is cyclists, you'll almost certainly want an energetic character.
Choosing the personality of your firm will necessitate creative brainstorming with other members of the branding team. Consider the corporation like a person to begin the process. For example, if the company is a backpacker, you might describe the person's appearance and behavior. Use descriptive terms like "traveler," "independent," "revolutionary," and "fun" to assist you and the branding team put your abstract ideas into words.
You may also try to link your product or company to any image or concept that comes to mind. If the firm makes running shoes, for example, you may imagine a gazelle and utilize that picture to develop more ideas.
These kind of innovative thinking methods will enable you and your team to give your firm a unique voice.
4. Design a logo and c
hoose a slogan for your business
A great tagline may help buyers remember your product, while an excellent logo can make your brand aesthetically appealing.
A logo communicates a brand's image and personality. To guarantee that your logo is stylish, successful, and well-crafted, you may wish to work with a professional designer or brand agency throughout this phase. Font, color, logo size, iconography, and overall design are all things that a professional designer can help you with. They may also assist you in creating a logo that represents or compliments your company name.
A slogan is a brief, memorable phrase that you may use in marketing efforts to offer your company a competitive advantage. Because it isn't a permanent component of your brand, you may tweak and modify it as needed for new marketing initiatives. If you sell snorkeling equipment, for example, your tagline may be, "Get the greatest view under the oceans."
---
If you like our article, welcome to add our blog link to your browser, or subscribe our blog (upper right of the page), then you can receive the latest article notification!
Have any questions, welcome to write to us for questions and discussions 🙂
Customer Service & Cooperation Proposal:[email protected]

Also!
If you want to find Startup Creation Lessons, Business Analysis Teachers, Content Marketing Experts, Negotiation Skill Coaches or Digital Marketing Lessons, etc.
Or want to find cases, share your knowledge and expertise to earn extra income,
Welcome to visit our main website: 1on1 Global Tutor Resource Platform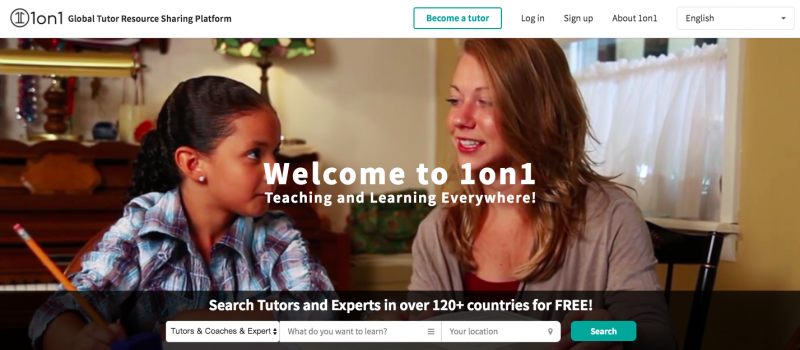 Other articles:
How to be a tutor online for earning income?
Compare 6 video chat apps for online teaching & learning
How to use Instagram to get free followers for your business
6 Ways to Acquire New Customers
3 Tips to Increase Sales Opportunities and Close More Deals
4 Easy Steps to Achieve Business and Life Success
How to Market and Operate a Coffee Shop(Cafe)