How to Grow Your Company Profits with 5 Ways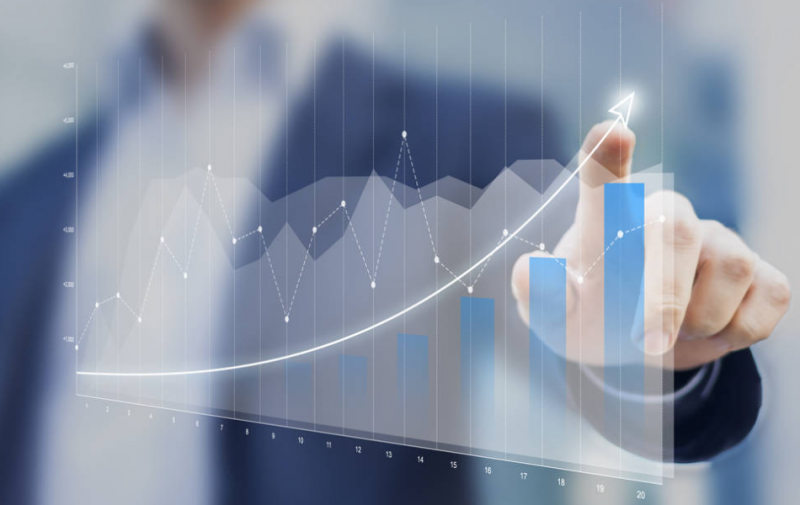 How to Grow Your Company Profits with 5 Ways
We traditionally consider profit growth in terms of three variables: sales, costs, and profits, as stated by the formula:
PROFITS = SALES – EXPENSES
Because each variable in this strategy is interdependent, firms often focus on either growing revenue or lowering expenditures to enhance profitability.
IS THERE A QUICK AND EASY WAY TO INCREASE YOUR PROFITS?
We've been teaching a simple formula to significantly increase earnings in any business for years at ActionCOACH, one that breaks away from this restricted, conventional approach and instead leverages the "Divide to Multiply" idea.
Surprisingly, small-and medium-sized business owners appear to accept this approach considerably more readily than long-established "big business" owners.
So, what exactly is this straightforward formula?
THE NUMBERS CONTAIN MAGIC!
But keep one thing in mind. The following "formula" is based on a set of profit "drivers" that can be best articulated with figures and formulae. Don't worry if you're afraid of numbers. The examples are straightforward and simple to follow.
Know, however, that there is "magic" in knowing numbers as a company owner – from what your business's true numbers are to how new sets of numbers may literally add thousands, if not hundreds of thousands, of pounds to your bottom line. When you master your numbers (after all, numbers are the language of business), you will see significant changes in your business and the possibilities that are given to you.
And, after you're familiar with the numbers in the "secret" formula, you'll be ready to tackle the rest of the problem. Then you'll begin to witness more profit and bottom-line growth than you – and your rivals – could have imagined.
WHAT ARE THE "5 WAYS" AND HOW DO THEY WORK FOR YOUR BOTTOM LINE?
So, what is this easy-to-follow formula for profit and growth?
While most people consider profits to be determined by only two elements (revenues and expenses), the "5 Ways" approach considers profit to be determined by five distinct profit drivers.
The "5 Ways" provides you 2.5 times more potential to raise your earnings – compared other "expert" owners who prefer to "cut their way" on the expenditure side to boost their profits – with only a few basic distinctions.
What are these variables? Check this out:
Leads:
Over the course of a year, the total number of leads – those who have contacted or been contacted by the firm – is calculated.
Average $ sale:
Over the course of a year, this is the average pound amount per sale. It's only an average, and it might be anything from US$4 or US$10 (for a convenience shop, for example) to tens of thousands of pounds (say for a construction business).
Conversion rate:
The conversion rate is the proportion of persons who made a purchase. For example, if ten individuals go into a business and three people buy anything, the conversion rate for that day is 3 out of ten, or 30%.
The total number of transactions:
This is the average number of purchases made by a client over the course of a year. Again, this is only a guess. This will very certainly be bigger in a retail context than in the professional services business.
Margin of profit:
This is the profit margin on every single sale. Simply simply, if a company sells something for US$100 and makes a profit of US$25, its profit margin is 25%.
HOW TO APPLY THE "FIVE WAYS" TO YOUR BUSINESS
To multiply the elements we just covered in your hypothetical firm, we may apply a very easy formula. Remember that this formula multiplies rather than adds components. As a result, the overall impact on the bottom line is enormous.
The "5 Ways" formula is as follows:
Customers = Leads x Conversion Rate
Revenue = Customers x Average Sale Value x Number of Transactions
Profit x Revenue Profit = Margin
Let's pretend you've calculated or estimated the following figures in your company:
1000 customers = 4,000 leads x a 25% conversion rate
US$200,000 revenue = 1000 clients x US$100 average sale x 2 transactions
US$200,000 in sales multiplied by a 25% profit margin Equals
WHAT DO ALL OF THESE THINGS MEAN?
Simply put, you operate a firm that converts one out of every four prospects into paying customers, and those customers make an average of two purchases at US$100 each each year –and your company has a 25% profit margin on US$200,000 in revenue. It also implies you made a total profit of US$50,000 for the year.
So, what if you could improve performance by 10% in each of the five categories over the course of the following year?
Let's go ahead and do that, and then see what happens to your bottom line:
1210 Customers = 4,400 x 27.5 percent
US$292,820 Revenue = 1210 × US$110 x 2.2
US$292,820 multiplied by 27.5 percent is US$80,525.50 profit
HOW A 10% INCREASE IN TOP-LINE REVENUE TURNS INTO A 61% INCREASE IN PROFIT
If you look at the figures attentively, you'll notice that the 10% rise is gradual, which implies you could easily increase the numbers by that amount over months – or even weeks.
Bottom line, the new bottom line appears to be rather intriguing, doesn't it? Despite just increasing each element by 10%, we were able to improve bottom-line earnings by 61 percent, totaling US$30,525.50. What would you do with an additional US$30,000 this year in your business?
DO YOU CONSIDER 10% TO BE IMPRESSIVE?
Make some calculations on your own to see what the figures look like if you increase the percentage by 30%, 50%, or even 100%. The point is that we are multiplying components rather than adding them, and this has a huge influence on earnings.
The "5 Ways" isn't a sophisticated numbers game, contrary to what some "mature" and "experienced" business owners believe. It's simply a different method of looking at your business and dealing with a set of data that every firm has.
Unlike some of your old schoolwork, though, there can be a tangible and instant return for your efforts – in the shape of real money in your pocket. You'll also be miles ahead of the vast majority of business owners who are now running profitable operations.
Better still, you'll be pleasantly astonished at how simple it is to "master the numbers" – and you'll be more than satisfied with the end results.
---
If you like our article, welcome to add our blog link to your browser, or subscribe our blog (upper right of the page), then you can receive the latest article notification!
Have any questions, welcome to write to us for questions and discussions 🙂
Customer Service & Cooperation Proposal:[email protected]

Also!
If you want to find Startup Creation Lessons, Business Analysis Teachers, Content Marketing Experts, Negotiation Skill Coaches or Digital Marketing Lessons, or any kind of tutors, teacher, and experts,
or want to find cases, share your knowledge and expertise to earn extra income,
Welcome to visit our main website: 1on1 Global Tutor Resource Platform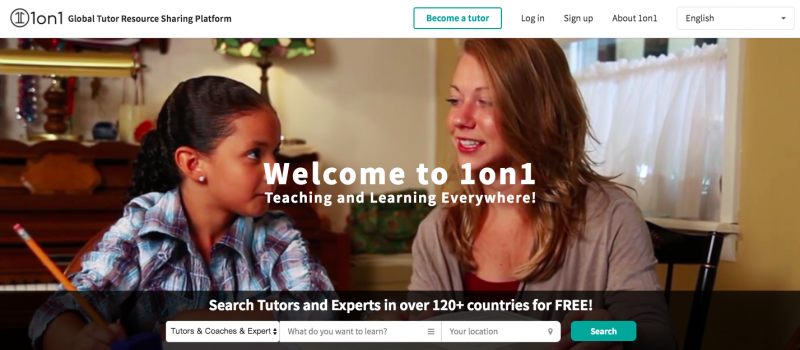 Other articles:
How to Increase Your Assertiveness in 5 Methods
How to Build a Brand in 4 Easy Steps
How to use Instagram to get free followers for your business
How to write and prepare a tutor resume? Attach example
How to Better Budgeting in 4 Easy Steps
How to Market and Operate a Coffee Shop(Cafe)
How to Know You're Ready to Start a Business Financially
How to build trust at work in 5 methods
How to increase the productivity for your remote team