How to Include the Correct Resume Keywords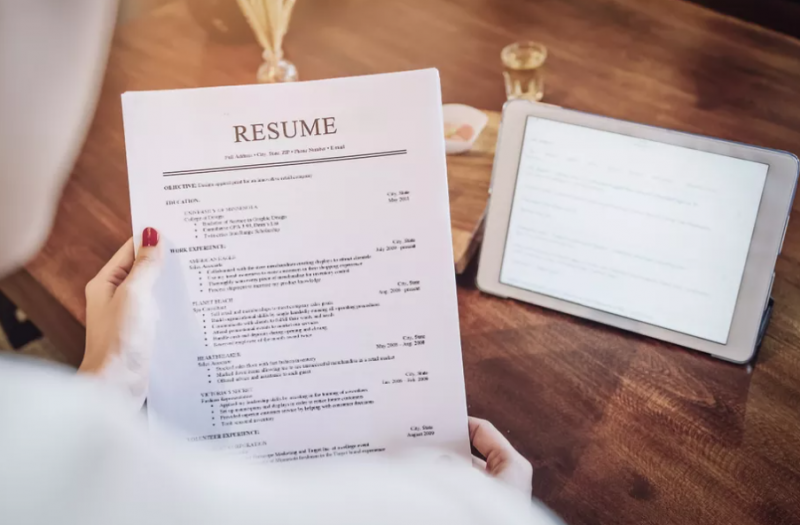 What are keywords in your resume
A highly significant term or notion.
An informative word used to identify the substance of a document in an information retrieval system.
Why are keywords important, especially for resumes?
Because applicant tracking systems, the technology/program that companies use to gather, evaluate, and scan resumes and applications, are one-way processes, your resume will be scored only one way. Using the proper keywords on your resume might mean the difference between being overlooked or being approached for an interview.
How can job searchers determine which keywords to include in their resume?
According to Nick Burns, Lead Executive Recruiter at Celarity, a Minneapolis/St. Paul-based staffing and recruiting firm specializing in working with employers and placing executives in the marketing, creative, and digital technology industries, "start by reading the job description for each and every job."
According to Burns, "many major firms utilize applicant tracking systems to control resume flow." "Administrative employees who have little understanding of the individual occupations other than what's mentioned in the job description or emphasized by a recruiting manager frequently monitor these systems. In order for them to convey to the hiring manager, they rely on a set of pre-identified keywords or abilities to be included in a CV."
Those keywords are often mentioned in job advertisements. They should be, at the very least. So, in each job description, search for a variety of skills/experiences and recurring themes (words). Then, throughout the CV, sprinkle such keywords.
According to Burns, job applicants should select the most important abilities stated in the job description and utilize them as keywords in their resume. "It'll be critical to back up those keywords with concrete examples, projects, and situations of how/when they were employed."
Another tip:
Don't rely on a bulleted list of keywords at the start of a resume, such as in an Areas of Expertise or Core Competencies section, to be sufficient. Instead, use keywords to pepper your CV. Don't be scared to repeat a term in your list. If a targeted term appears several times in a resume, certain ATS will give it a higher score. But, if at all feasible, back up each term with a success story.
Don't just say:
Leadership in marketing, digital technology, and creative direction
Take it a step further instead. Give an example of a result:
As Marketing Director for a Fortune 500 retail firm, I managed a team of 25, including 5 managers.
As the IT director for a software company, I was in charge of CRM installation. In addition, she oversaw vendor selection and contract/pricing negotiations.
As creative director of an award-winning advertising firm, I was in charge of strategy, a $2 million department budget, and a staff of ten.
You may rapidly convey your narrative and demonstrate how you can make a difference in the next position by taking the keyword and elaborating on it with proof of success. Because when a recruiter sees your resume, all they're thinking is, "Will this individual fit for this job and/or inside our company?"
Another suggestion is to get rid of the fluff. Keywords that are irrelevant to the next task will not be considered.
impact.
According to Burns, "it's critical to include keywords that are exclusively related to the specific job of interest." "When trying to recruit a graphic designer, employers don't care whether a job seeker includes PR-related keywords in their resume. Leave the keywords out if they don't apply to the job."
Do not neglect soft skills or adaptation to culture. Some job descriptions also incorporate language such as: Strong communication skills are a must. in a non-technical way to the management team to carry out the acquisition of the project. Employee Engagement: As a Marketing Manager, he developed successful teams and became an essential resource within the department, helping 3 junior marketing staff to secure promotions within a year.
Don't forget about soft skills and cultural fit. Some job descriptions can include phrases like:
1. Excellent communication skills are required.
2. Employee engagement – searching for a rock star leader who knows how to put together winning teams.
Demonstrate some of these abilities by mentioning something like:
1. Strong communication skills: As IT Director, communicate technical facts to the leadership team in a non-technical manner to gain project buy-in.
2. Employee Engagement: As Marketing Manager, I built effective teams and became the department's go-to resource, assisting three junior marketing staff members in achieving promotions in less than a year.
Keep in mind that your CV serves as your elevator pitch. Make an effort to sell yourself. If you don't, the next candidate will, and that person will be the one who gets an interview.
"It's the initial impression," Burns adds, "and it needs to add value to the employer in some manner." "Consider it a sales transaction. It will be an unsuccessful transaction if the salesperson (job seeker) is not selling a product that the client (company) is interested in. The CV should pique the employer's interest and make them want to learn more."
---
If you like our article, welcome to add our blog link to your browser, or subscribe our blog (upper right of the page), then you can receive the latest article notification!
Have any questions, welcome to write to us for questions and discussions 🙂
Customer Service & Cooperation Proposal:[email protected]

Also!
If you want to find Pitching Tutors, Business Analysis Teachers, Content Marketing Experts, Negotiation Skill Coaches or Digital Marketing Lessons, or any kind of tutors, teacher, and experts,
or want to find cases, share your knowledge and expertise to earn extra income,
Welcome to visit our main website: 1on1 Global Tutor Resource Platform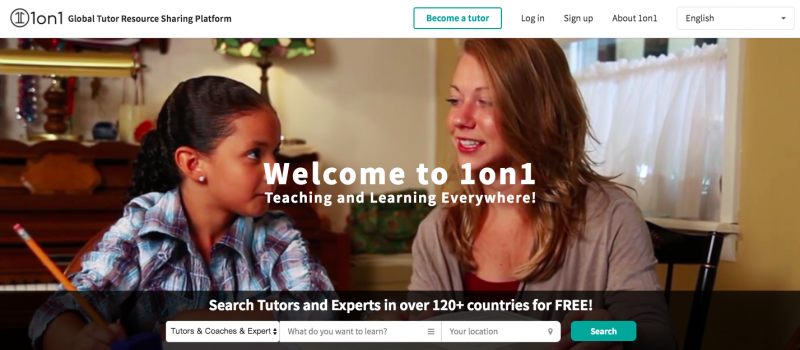 Other articles:
How to Increase Your Assertiveness in 5 Methods
How to Build a Brand in 4 Easy Steps
How to use Instagram to get free followers for your business
How to write and prepare a tutor resume? Attach example
How to Better Budgeting in 4 Easy Steps
How to Market and Operate a Coffee Shop(Cafe)
How to Know You're Ready to Start a Business Financially
How to build trust at work in 5 methods
How to increase the productivity for your remote team