How to Pitch in 3 Minutes or Less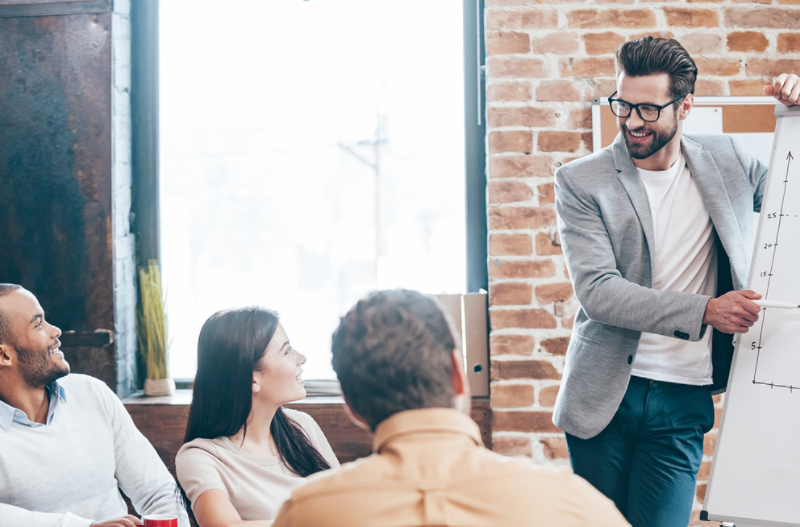 How to Pitch in 3 Minutes or Less
Pitching your concept to a potential investor is never simple for an entrepreneur. Fortunately, there are several industry gatherings that might assist you in pitching to possible investors. An investor breakfast, a demo-day event, a business competition, or a closed angel network community are all possible possibilities. Most of these competitions, however, have a time limit on the pitch. The amount of time you have for the pitch will have a significant influence on how and what you say. Depending on the situation, it might be a 1-minute, 3-minute, or even a solid 10-minute pitch. So, how do you decide what should be included in a 3-minute pitch?
Your pitch should be succinct but informative. Don't worry about establishing the groundwork or presenting proof to support your statements. All of those information may be sent in a follow-up paper, which you'll most likely provide throughout the due-diligence process. Each time you practice, do it against the clock because if you go over your given time, you might not be able to finish your pitch. Being properly prepared also demonstrates confidence when speaking, impressing the investors.
If you use less text, more visuals, and smaller video segments, you can conclude your presentation in 3 minutes. Reiterate your points with stunning pictures and graphics.
A example overview of what you'll need to discuss in the pitch is provided below:
The first ½ minutes:
In the first 30 seconds, introduce yourself and your company. You only get one chance to create a good first impression, so make the most of it. Be self-assured, and let your enthusiasm shine through.
In the first 30 seconds, introduce yourself and your company. You only get one chance to create a good first impression, so make the most of it. Be self-assured, and let your enthusiasm shine through.
Next 30 seconds:
Next, be sure to specify the problem you'd like to tackle, as well as any specific behaviors you'd like to alter or introduce. Include information about if clients have any existing solutions to the problem, and then stress the solution/value proposition that you bring to the table.
Next minute:
The following section of your pitch should include critical information like estimated market size and any previous yearly growth figures and/or projected growth. Emphasize essential elements, such as providing clarity on your customers, customer acquisition costs, and client lifetime value. Using a 2×2 matrix, elaborate on competition (direct and indirect) and emphasize your unique selling offer (USP). Then describe your go-to-market plan in detail.
Next 30 seconds:
If you already have a business, include statistics on traction and important milestones. Present pertinent team background information and persuade them that you ARE a successful team. Give specifics on how much money you're seeking, where you're at in the process, and how you intend to use the funds obtained. Make your company's vision clear.
Last 30 seconds:
Finally, express gratitude to everyone. If at all feasible, include a reference to the issue statement in your speech and make the request in a way that appears to be a desire to be a part of your future success.
Because you only have so much time, never begin your pitch with a question like "have you ever?" or "do you ever?" Also, every firm has competition, whether indirect or direct, so never pretend you don't since the judges will call your bluff and it will come off as a boast. If the judges inquire about any crucial topics, make sure you have all of the answers available. Make sure you have printouts and/or digital drives on hand for anyone who asks for them.
Your pitch presentation should be motivating enough that the audience remembers your company's goal, a clear image of how you plan to achieve it, and the financial implications of attaining it long after they've left.
Make the most of your limited time by telling a compelling narrative with zeal. Remember… To make a successful pitch, you don't need to be a salesperson; all you need is a great narrative.
Related articles: What is the Best Way to Propose Your Business Idea?
---
If you like our article, welcome to add our blog link to your browser, or subscribe our blog (upper right of the page), then you can receive the latest article notification!
Have any questions, welcome to write to us for questions and discussions 🙂
Customer Service & Cooperation Proposal:[email protected]

Also!
If you want to find Pitching Tutors, Business Analysis Teachers, Content Marketing Experts, Negotiation Skill Coaches or Digital Marketing Lessons, or any kind of tutors, teacher, and experts,
or want to find cases, share your knowledge and expertise to earn extra income,
Welcome to visit our main website: 1on1 Global Tutor Resource Platform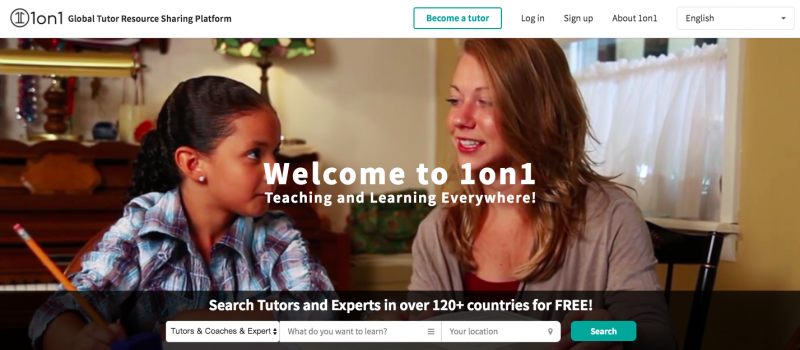 Other articles:
How to Increase Your Assertiveness in 5 Methods
How to Build a Brand in 4 Easy Steps
How to use Instagram to get free followers for your business
How to write and prepare a tutor resume? Attach example
How to Better Budgeting in 4 Easy Steps
How to Market and Operate a Coffee Shop(Cafe)
How to Know You're Ready to Start a Business Financially
How to build trust at work in 5 methods
How to increase the productivity for your remote team