How to Thank Your Tutors and Teachers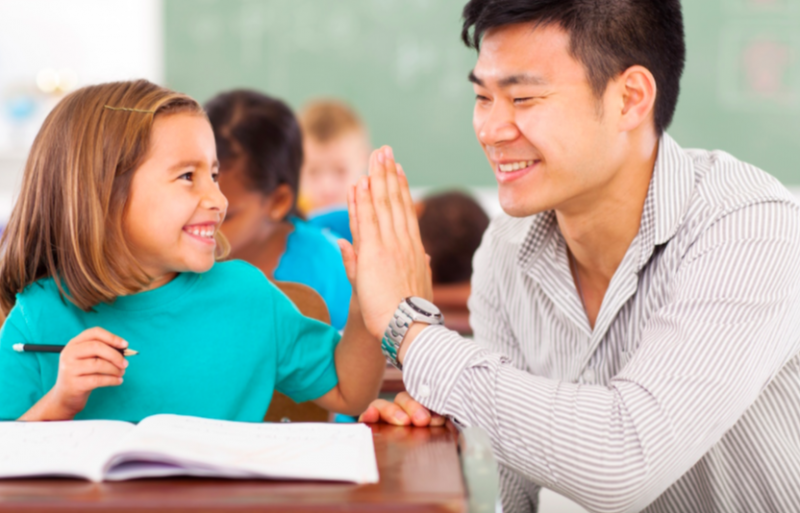 There are tutors and teachers that we want to thank for their help either because as a student they put in extra efforts to help with particular learning or as parents wanting to show appreciation of the amount of work and time teachers put in to their child's education.
It may be thank there is no particular reason to show your appreciation, but just want to say "thank you". Here are some ideas that you can be sure your tutors and teachers will enjoy and treasure. 
Thank you letter
Thank your tutor for their helping you understand a specific issue you struggled with or for the extra time they have spent with you to help you learn something specific. If you have a result of their teaching, let them know that you did better in a test due to their tutoring, that your confidence has improved and you can now explain the subject to others or something else. Adding a genuine compliment is also a nice touch, such as you like their teaching style or are glad they are your tutor. 
Gifts
Choosing a gift for your tutor can show your gratitude when words feel like they may fall short. A gift that clearly shows the high esteem in which you hold your tutor or teacher would be through the gift of a 24 karat gold rose that they can display at work or home as a reminder of how special they are.  Another idea is a gift card to their favourite restaurant, or to a local spa for a massage or mani-pedi. 
Personalised stationery
Tutors and teachers are always in need of stationery. Personalising stationery makes it extra special, with notepads with "A note from Mr…" Your teacher may appreciate having their name "Miss…" stencilled onto a pack of pencils, in the hope that when they are lent out, they have a chance of being returned. 
Indoor recess games
When recess has to be inside because of inclement weather, children can act up through being cooped up or because they are bored. Gift toys, colouring books and games to replenish an indoor recess box. These do not have to be brand new. You can gift lightly used games from your family or pick up gifts at garage sales, such as, checkers, chess, Connect Four or class games that are age-appropriate to the teacher's class.
Books for a reading corner
These items will depend on what level is being taught, but books for a reading corner are often appreciated and can be extra special by adding your child's name with a short sentence to the next reader explaining this is a gift in the hope they enjoy the book as much as they have. 
Classroom supplies
Many schools may have an issue with budgets available for classroom supplies. A gift card to a school supply company or a stationer where the teacher can pick what they want would be fabulous for most teachers. Other items that are useful for the classroom that you might want to package into a gift basket includes hand wipes, board markers and more. As a parent you could also volunteer to help in the classroom in some way. 
Donation to charity
Make donations to charities in the name of your teacher or tutor. Choose a charity affiliated with education.  You could choose a local charity that covers topics from cyberbullying and mental health to alcohol, tobacco, drugs and knife and gun crime, supporting children to receive life skills education that will increase their awareness, confidence, and educational outcomes in the future. Other education charities work overseas supporting IT learning, such as the Turing Trust. 
Higher education 
In post-secondary education, there are often ethics issues in accepting gifts. If you are unsure, go with the heartfelt note and help your tutor's future by filling out teaching feedback forms provided by your institution. These are vital to tutors who are contract, adjunct, or non-tenured faculty. Just a couple of really wonderful, specific comments on one of those – what they are really good at, why they inspire you, things like that are just what they need at contract renewal time.
---
If you like our article, welcome to add our blog link to your browser, or subscribe our blog (upper right of the page), then you can receive the latest article notification!
Have any questions, welcome to write to us for questions and discussions 🙂
Customer Service & Cooperation Proposal:[email protected]

Also!
If you want to find various types of 1on1 tutors, 1on1 teachers,1on1 coaches or 1on1 lessons,
Or want to find cases, share your knowledge and expertise to earn extra income,
Welcome to visit our main website: 1on1 Global Tutor Resource Platform

Other articles:
6 Steps to Find the Right Tutor for You!
How to be a tutor online for earning income?
How to write and prepare a tutor resume? Attach example
Compare 6 video chat apps for online teaching & learning
How to Choose a Good Guitar Tutor?
Global Skill Matching and Freelance Jobs Website List
Five Ways to Motivate Teenagers to Learn
The Power of Tutorials: Why Every Learning Journey Needs a Guide