6 Ways to Acquire New Customers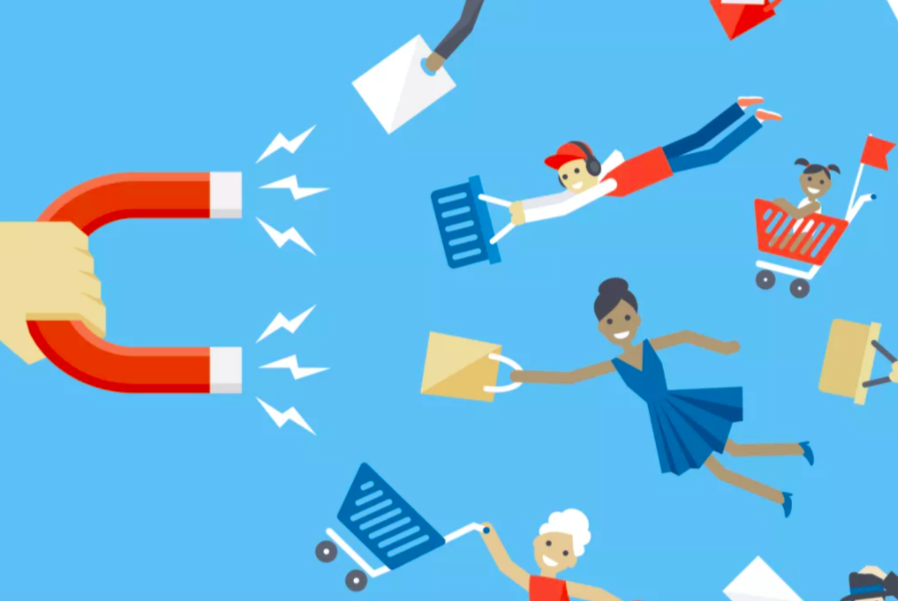 How to Acquire New Customers?
If you also want to improve and increase the strategy of acquiring customers under the budget, then I believe this article can help you!
One of the core challenges facing small businesses is how to acquire endless customers.
You need new customers to survive and continue to grow in the business environment, but this will take up a lot of resources and is expensive.
In the past five years, the cost of acquiring customers has increased by 50%!
At a time when budgets are tight, attracting new customers is a tricky job, but there are still some ways to make a difference.
The following tips can strengthen your customer acquisition strategy.
1. Develop adjustable strategies and set clear goals
The first step in formulating a successful customer acquisition strategy is to set measurable and achievable goals.
To do this, you need to first collect some information to understand your current or potential customer types.
It's like paying attention to their spending habits, age, preferences, and the way they interact with your business.
Use demographic and behavioral information to build basic customer data and identify similar customer groups that you want to target.
Then make a plan to reach these potential customers through the most effective touch points to avoid the waste of subsequent marketing resources.
In addition, when making plans to attract new customers and increase revenue, make sure that your customer acquisition strategy is adjustable.
2. Create attractive content and make it easy to find
When it comes to attracting the attention of potential customers, "content" is one of them.
Today's customers do not want to be forced to sell, but want to make their own decisions.
Your role is to produce engaging and valuable content in order to provide them with informed decisions while increasing your brand awareness.
After you create content, make sure that people who match your target audience's image can find the content.
Use analysis tools to clarify what customers search for when they visit your website, and then use some keywords that customers may search in your content to achieve SEO strategies. This is a cheap marketing method.
In addition, you can also operate social media, such as Facebook, Instagram, Youtube, etc.
I have a friend in Taiwan who runs a teaching channel (Youtube) that how  to imports foreign cars by yourself.

Although there are currently only about 30,000 subscribers, it has brought him endless customers!
3. Think in a holistic way, just like your customers
More than 70% of customers will interact with the company through multiple methods before committing to purchase.
Before they are ready to buy, they may search online, view banner ads, interact with social media posts, and tap emails.
Deal with them where your target audience is, so as not to miss interested customers.
Also make sure to provide a consistent customer experience across all different pipelines.
4. Maintain simple sales procedures
Potential customers find your website, select products, and go to checkout, so they can complete the purchase with just one more click.
"67% of all online shopping carts will be abandoned."
This may be because potential customers are interested in your product and are ready to buy it, but something in the checkout process dispels them.
The most common reasons for customers to abandon their shopping cart are usually related to "price" and "convenience of checkout".
If customers encounter hidden costs or unexpected high shipping costs in the final stage of the purchase, they are likely to try to find better options elsewhere.
In addition, if the process takes too long and must overcome many difficulties, then they may be frustrated and leave.
Therefore, try to simplify the checkout process, ensure that customers can quickly move between the shopping cart and other parts of the site, and provide visitor checkout options, so that customers do not need to complete the lengthy registration process.
In addition, providing multiple payment options will also increase the shopping cart completion rate.
5. Retargeting website visitors who have not purchased products
If a visitor comes to your website but does not purchase the product, you do not need to give up.
They have expressed interest, so it may only take a little push to complete the transaction.
You can lead visitors who abandoned their shopping carts through measures such as advertising redirects and returning visitors' email marketing campaigns.
Use e-mail to remind customers of the products they were interested in before, explain the value of buying from your company, and consider providing guarantees or promotional prices for the products they have doubts about.
6. Reward loyalty
Although attracting new customers is necessary, retaining customers is equally important for business growth, and may even be more important.
After successfully promoting potential customers to make purchases, you will hope that they will continue to come back to patronize, or create value in their hearts, and let them introduce more customers to you (Word-of-mouth marketing).
Repeat customers are easier to sell because they already know and trust your products and have established an emotional connection with your business.
If customers can earn rewards from purchases, they will have more incentive to buy more goods from you.
A plan to provide referral discounts will attract loyal customers to come back and introduce your brand to potential buyers.
Word-of-mouth marketing has proven to be sufficient to affect 50% of all purchases, so make good use of the loyalty program to turn customers into marketing personnel on your behalf.
Because people trust consumers like them, peer influence can bring similar customers to your website.
If existing customers are positive about you online, you can share the content on your website and social channels.
When you focus on customer interaction strategies and use effective content to deal with them where they are located, you can find and attract interested customers.
Loyalty programs and personalized messages can also keep these customers interested and keep your business growing.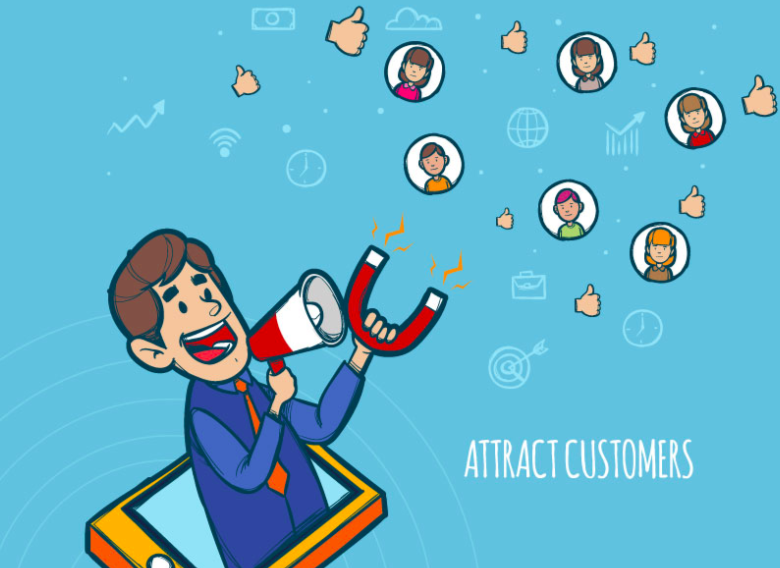 7. If you are an operator of a venue, space, or cafe, etc.
You can become an 1on1 Business Partner, and promote your Venue, Classroom or Shared Space.
1on1 is a global tutoring platform, we have thousands of students and teachers. There are many learners find the tutors, coaches or experts on our platform every day, and also there are many tutors, coaches and experts who are looking for tutoring work and cases.
However, they often need spaces for learning, teaching and communicating, so it is very suitable for all kinds of venue owners to apply for their own space advertisements, such as: coffee shop, private gym, cooking classroom, shared space, and office, etc.
Check the details: Join 1on1 Business Partners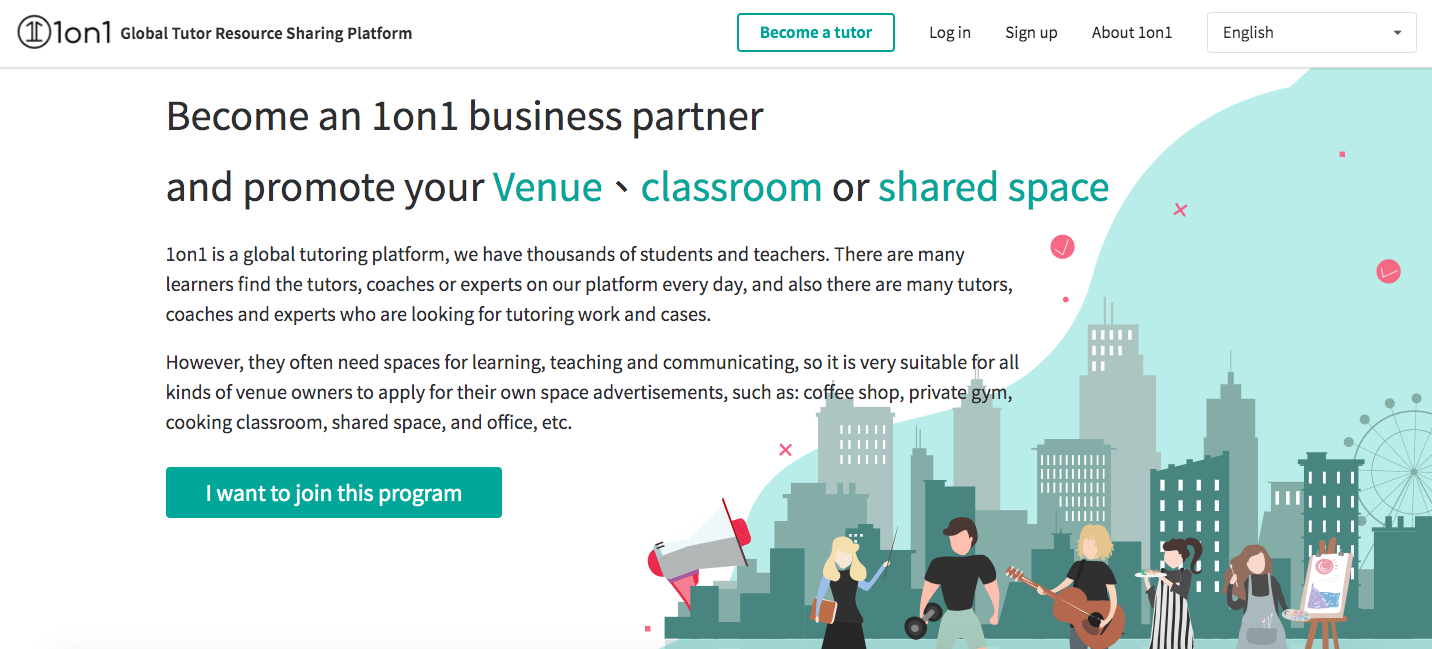 ---
If you like our article, welcome to add our blog link to your browser, or subscribe our blog (upper right of the page), then you can receive the latest article notification!
Have any questions, welcome to write to us for questions and discussions 🙂
Customer Service & Cooperation Proposal:[email protected]

Also!
If you want to find Business Analysis Teachers, Content Marketing Experts, or Digital Marketing Lessons, etc.
Or want to find cases, share your knowledge and expertise to earn extra income,
Welcome to visit our main website: 1on1 Global Tutor Resource Platform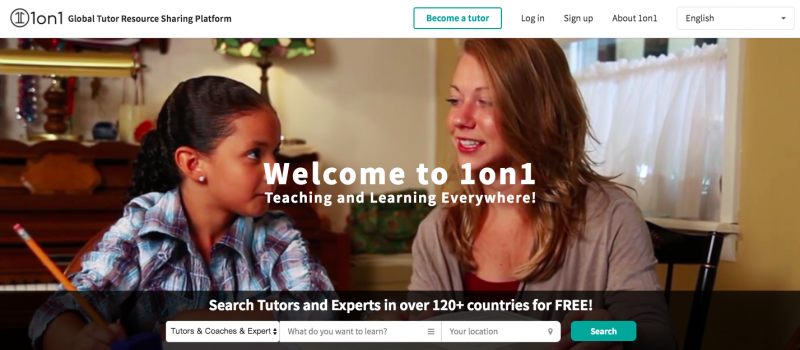 Other articles:
How to be a tutor online for earning income?
Compare 6 video chat apps for online teaching & learning
How to Market and Operate a Coffee Shop(Cafe)
6 Ways to Acquire New Customers
How to write and prepare a tutor resume? Attach example
How to Break a Bad Habit by 4 Methods