6 steps to increase customers through content marketing
How to Increase Customers Through Content Marketing?
Whether you are just starting a new business, looking for new customers, or dissatisfied with the current profits, or hope to increase the number of customers.
As long as you refer to the following 6 steps, you can create more customers.
No matter what your business model is, content is the most important!
Therefore, if you can make good use of this point, it will bring you amazing benefits, and now that new companies continue to rise, how to enable your customers to trust you has become a crucial matter.
According to statistics, 70% of consumers prefer to understand a company through articles than advertising, so running a business blog has become a necessary existence.
If you can continue to provide good content, then increasing the number of customers will not fail you.
Step 1: Understand who the target audience is
To increase the number of customers, you first need to determine who your target customer group is.
In this way, you can formulate the most suitable content marketing strategy, and you can have excellent results.
If you never spend time thinking about your target audience, you can first think about what kind of people your business wants to attract.
Then make further content that can attract such people, and then you can follow this method and continue to think about who else will be attracted to your business.
Step 2: Conduct market research
If you want to increase the number of potential customers, market research is an indispensable step, because the market survey can help you understand whether the potential customers already exist in the market.
In addition to conducting the survey by yourself, you can actually find a marketing company to help you complete the survey.
Keyword search is a great tool to help you understand whether customers want to buy your products.
For example, if you are a chef working in New York and want to find more customers from the surrounding cities, you can actually start by understanding what potential customers are looking for.
Using the Google Ads keyword planner and entering a New York cooking expert may give you some ideas.
Search results will give you a better understanding of your customers' needs, as well as a basis for creating content and attract your target audience.
Step 3: Solve the problem
What does the target audience need and what can you provide? How can your products make their lives better? What questions will they derive? How will they find answers?
These questions will become the core of the marketing strategy, and the answers will also be spread through different social media to let different audiences know.
There are two things you should put on your website, one of them is open content, which can be seen by anyone who visits the page.
The other is limited browsing, like certain articles or videos, which require visitors to log in to watch.
In addition, on the "About Us" page, you should provide answers to common questions from customers. If customers have other questions or want to know more, they can register by email to get more information.
Step 4: Create the landing page
Unfortunately, most landing pages do not do very well.
According to "Econsultancy", 3 out of 5 marketing people are not satisfied with the performance of the landing page.
This means that 80% of the marketing staff are not satisfied with the result of reaching the page.
As a marketing person, you need to pay attention to any minor improvements to the landing page, these improvements may bring you more gains.
An excellent landing page example requires these materials: good titles, interesting templates, testimonials, and visible button buttons.
Step 5: Create new content
If the content of a web page is very powerful, it must have high quality and data-driven characteristics.
Nine out of every 10 companies say they improve the quality of content by providing content to specific groups of people.
– Research and make attractive headlines
How to write a title is a subject, but you can also master it.
According to "Copyblogger Media", the title is the first impression of potential readers on you, it may also be the only impression.
Eight out of every ten people will be attracted to a good title, but only two will continue to read.
Therefore, if you set your own headlines, you might as well study the psychology of the audience carefully and understand what interest they are interested in before heading.
– Add a lot of data
You already know that data-oriented text can help you improve quality, but where do you get the data?
You can use your own data to find the data of users browsing your webpage on Google Analytics, check the number of user clicks and comments to help you understand.
Or check the keyword ranking, bounce rate and exit rate, all new visitors and existing audience, these can help you create content.
You can also use data provided by others to help you create the right content.
– Write in-depth content
Develop in-depth content because we already know that Google ranks much higher than content that is neither of them for detailed information and data-driven content.
Step 6: Browse the blogs
At the beginning of Coca-Cola's operation, they used other high-profile platforms to sell their drinks because they knew it was a good sales method for them.
When a company wants to obtain a larger market, more customers and greater profits, it will also adopt the same strategy.
When your platform is not big enough, you can use other platforms to attract more viewers and ask questions.
By writing excellent content and placing it in the right place, it will attract millions of potential customers, and if these customers do not have access to this excellent copy, they may never know how good your product is.
A few years ago, the main purpose of visiting the blog was to connect to your website, but now experts can stand up through the blog and show more things to the audience.
Under such circumstances, setalks.com is a good example.
The company has grown from a small team of only two people to a medium-sized company with a large number of customers from all over the world, but without spending any dime to advertise, it has established itself in the industry through an extensive visitor blog strategy fame.
So many companies have benefited from the blog. If you haven't tried it, don't try it now.
In conclusion
Content marketing is the best way to build a loyal customer base, but in order to eliminate all interference from social media and blogs, you need to focus on creating good content so that viewers can find what they need.
When your content is inspiring or educational, your efforts and rewards will be proportional to the accumulation of time.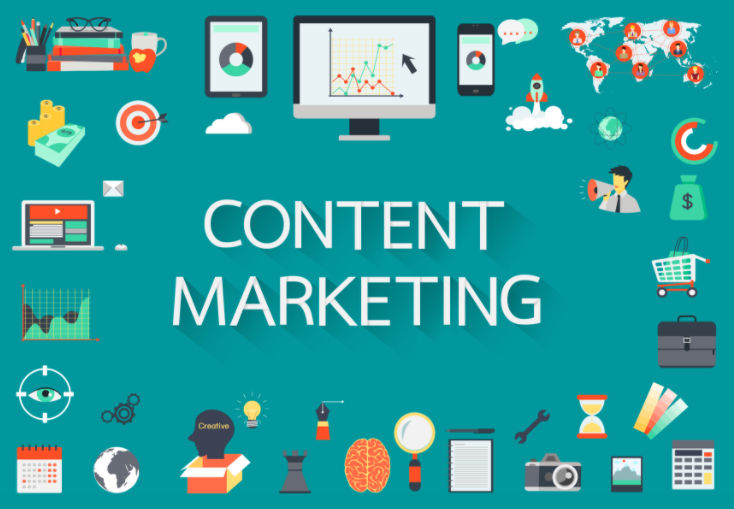 ---
If you like our article, welcome to add our blog link to your browser, or subscribe our blog (upper right of the page), then you can receive the latest article notification!
Have any questions, welcome to write to us for questions and discussions 🙂
Customer Service & Cooperation Proposal:[email protected]

Also!
If you want to find Business Analysis Teachers, Content Marketing Experts, or Digital Marketing Lessons, etc.
Or want to find cases, share your knowledge and expertise to earn extra income,
Welcome to visit our main website: 1on1 Global Tutor Resource Platform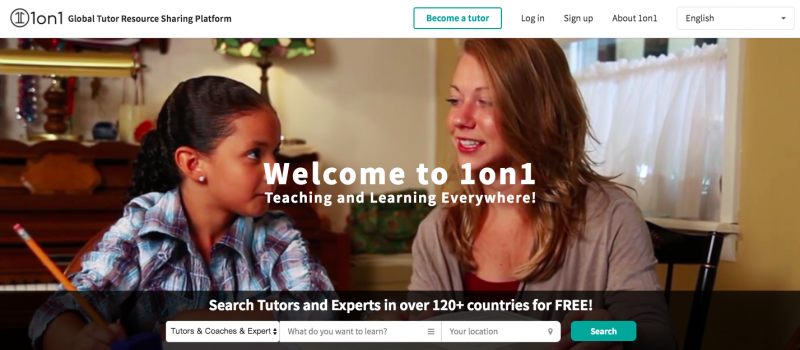 Other articles:
6 Ways to Acquire New Customers
How to Build a Brand in 4 Easy Steps
How to be a tutor online for earning income?
How to use blogs to make money and earn passive income?
Compare 6 video chat apps for online teaching & learning
Global Skill Matching and Freelance Jobs Website List
How to write and prepare a tutor resume? Attach example
How to Market and Operate a Coffee Shop(Cafe)