What are Backlinks? And How to Build Them for SEO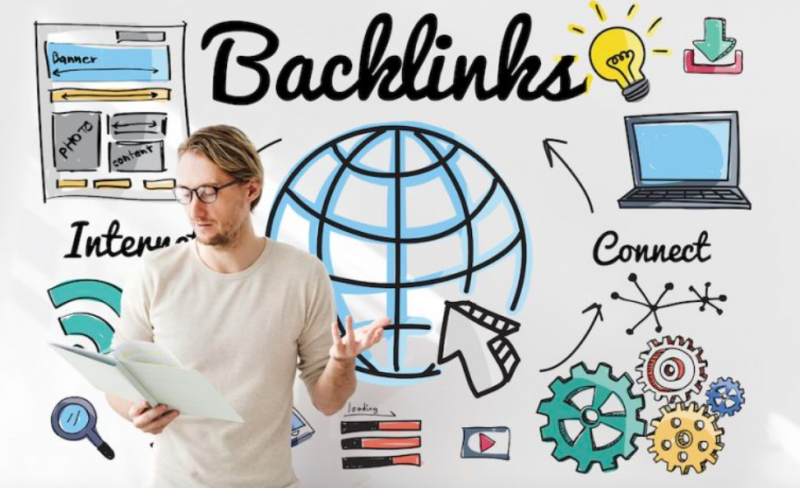 The SEO tutorial in this article will discuss in depth what the so-called backlinks and anchor text are and how they affect the performance of SEO optimization.
It doesn't matter if you are new to SEO, online marketing, or you are a veteran of SEO, I believe the information and tools that you have compiled this time can be helpful.
What is a backlink?
The so-called "backlink" is simply a link to the "hyperlink" on your own website from the URL or text paragraph on the "other external website".
Common hyperlinks are like when bloggers quote other people's articles and recommend other people's products, they often attach relevant URLs so that those interested in the product can go to other external websites;
For these websites that have been cited or recommended, it can be said that they have obtained the Backlink of the blogger's website.
As far as the interpretation of Google SEO related departments is concerned, in the algorithm of Google search results, reverse links account for a very high proportion;
For search engines, the more people share your website or article, it means that your content may be more valuable and relevant than other related content. Therefore, the search ranking may be closer to the top and be the chances of people clicking will also greatly increase.

Is the more backlinks the better?
The answer can be said to be yes, but it is not necessarily.
In principle, of course, the more people recommend your website, the better. However, in Google's algorithm, in order to avoid unscrupulous people (black hats) using Backlinks to wash website rankings, it attaches great importance to the quality and relevance of backlinks.
What is a good backlink quality?
Usually every website will be calculated by the search engine to evaluate the quality of the website, which is the so-called website weight score, which can usually be queried by some SEO observation platform (the green and orange colors of UR and DR in the figure below) Circle);
A website with a higher score also means a higher credibility, and the increase in these scores is usually related to the age of the website, the quality of the content, and the number of high-quality backlinks.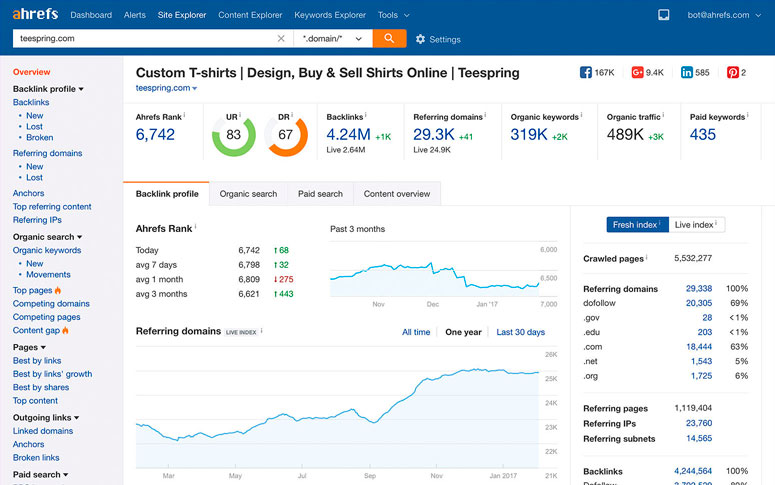 That is to say, if your website can get more website recommendations with high UR and DR, and get Backlinks of high-quality websites, you will be able to greatly increase your search ranking in SEO optimization.
Especially for ".gov, .edu, .org" type of websites, because it is not easy to obtain the URL, and some government units or education units can apply for it, so if you get the reverse link of the related type of website, it will get extra points The ratio is even higher!
In the SEO world, this act of providing Backlink to other websites is also called "Juice", which means pour juice, just like other websites pour its resources to you.
However, when someone pours Juice to you, it will slightly affect his own website weight, so it will also derive so-called "Dofollow" and "Nofollow" links.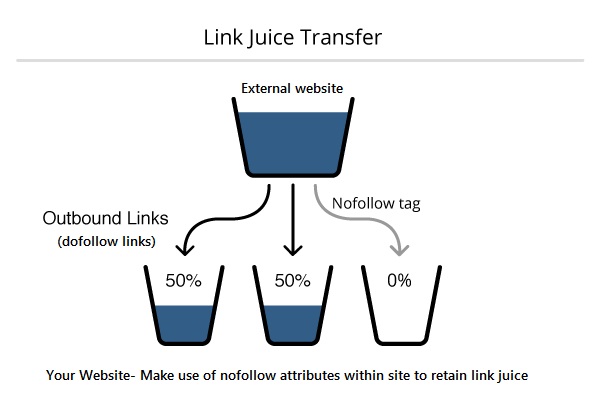 For example: Facebook has a very large number of users, it is impossible for it to distribute its Juice to everyone, so the links established by most people on Facebook are "Nofollow" links.
It means that the credibility of the reverse link provided on the Facebook website will not be used to "endorse" the link or share its weight or Juice;
In other words, the backlinks that are usually more helpful to our website, usually high-quality and "Dofollow" Backlinks, will have a greater effect.
But by the way, many SEO experts and bloggers at home and abroad said that "Nofollow" links still have their value and reference basis. For example, Nofollow links may help you bring in more traffic, and may also allow Google Know your website type and keywords (Anchor Text) more clearly, which indirectly affects search results.
Note: If you are using the Chrome browser, it is recommended that you download an extension called Nofollow. The red box is the Nofollow link, so that you can easily and easily interpret the hyperlink of the page as "Nofollow "Or "Dofollow"!
But of course, you can also directly read the code of the webpage for interpretation. After all, some websites may not be able to successfully detect the correctness.
Nofollow App on Chrome: https://chrome.google.com/webstore/detail/nofollow/dfogidghaigoomjdeacndafapdijmiid
Anchor Text affects the relationship between SEO and keyword ranking
What is Anchor Text? For example, a hyperlink like this green text: 1on1 Tutor Platform, which is displayed as a hyperlink that appears in a paragraph of text instead of a URL.
The original syntax may look like this:
[url=https://1on1.today]1on1 Tutor Platform[/url]
or
<a href="https://1on1.today">1on1 Tutor Platform</a>
The text in the green part is what we usually call anchor text.
Main functions and functions of anchor text
When other websites or bloggers recommend your website, it is usually difficult for us to ask the other party to give you what kind of anchor text.
However, anchor text is usually understood by search engines as one of the reference indicators of "relevance".
For example:
When a blogger recommended 1on1, he wrote: "1on1 is the best tutoring platform I have ever used!" The anchor text is the tutoring platform.
However, there may also be other bloggers who wrote anchor texts such as "find a teacher online", "tutoring website", "find tutors near me" or "find online teachers" when recommending 1on1.
At this time, Google's search engine may determine that our website may be related to finding a tutor and finding a teacher, thus indirectly affecting the ranking of related keywords.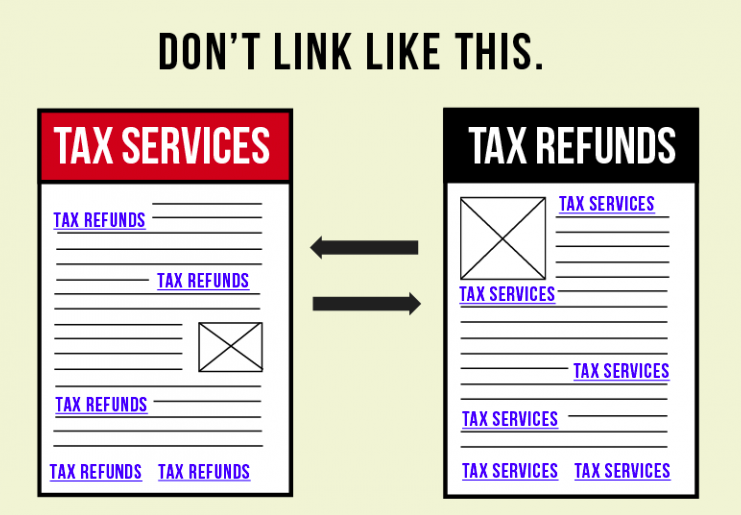 Check the backlinks and anchor text of your website
It is very, very important to check the backlinks and anchor text of your website regularly! ! !
Some malicious competitors may secretly use it as your website, build on a large number of websites with very poor credibility or "pornographic sites", or even build these links on keywords that have nothing to do with erotic words, which is the key to the website Word ranking dropped.
Therefore, people who run a website must check their website rankings and backlink detection from time to time. If there are links that cause a negative impact on their website, they can be organized into a form and the Google Console will report these "malicious links" and "spam" website";
The following recommends a useful online tool for detecting backlinks and anchor text: Monitorbacklinks (Not sponsored)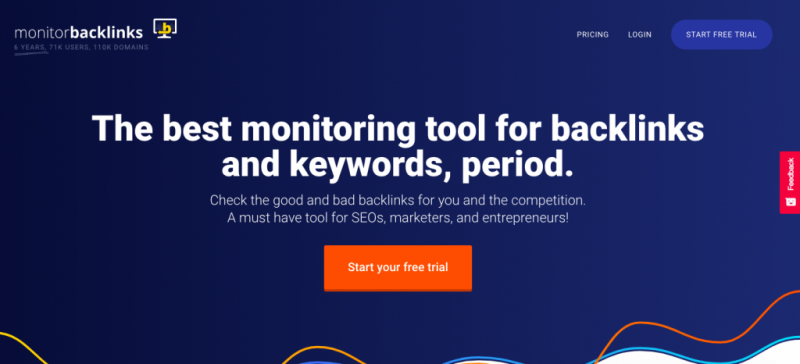 How to get cheap (or free) and good backlinks?
1. You can try to post to the news media, or communicate with other bloggers and website owners, provide them with useful content links, and ask them to share.
2. Exchange links with other website owners, especially websites with good website credibility and scores, but the other party may also observe your website scores.
3. Cooperate with website owners of government (gov.) charity organizations (org.) or schools (edu.) to obtain highly valuable backlinks.
4. Go directly to Fiver or some websites that sell advertising links to buy advertisements or links, or join our "1on1 Business Partner Program", which is a very cheap and high-quality backlink choice!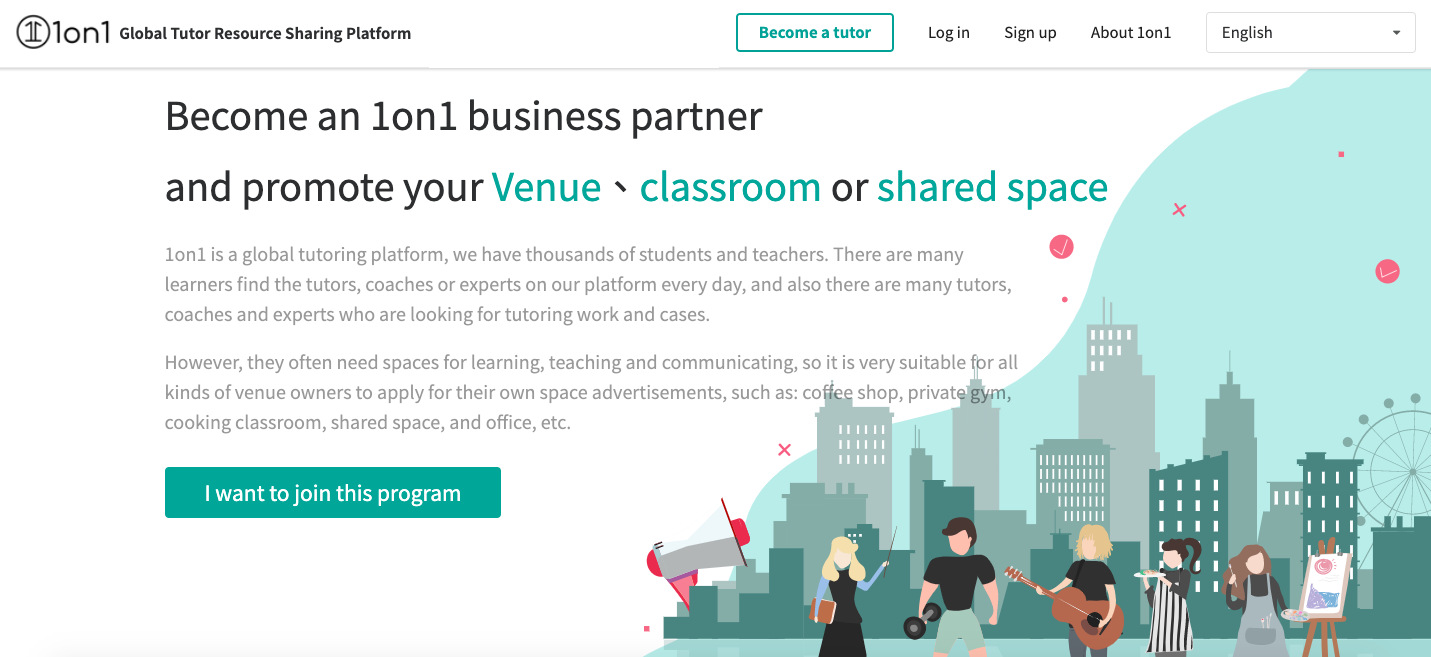 ---
Hope it's helpful to you guys!
If you like our article, welcome to add our blog link to your browser, or subscribe our blog (upper right of the page), then you can receive the latest article notification!
Have any questions, welcome to write to us for questions and discussions 🙂
Customer Service & Cooperation Proposal:[email protected]

Also!
If you want to find Computer Programming Tutors, SEO Experts, Web Design Lesson,
Find various types of tutors, teachers, coaches or experts,
Or want to share your knowledge and expertise to earn extra income,
Welcome to visit our main website: 1on1 Global Tutor Resource Sharing Platform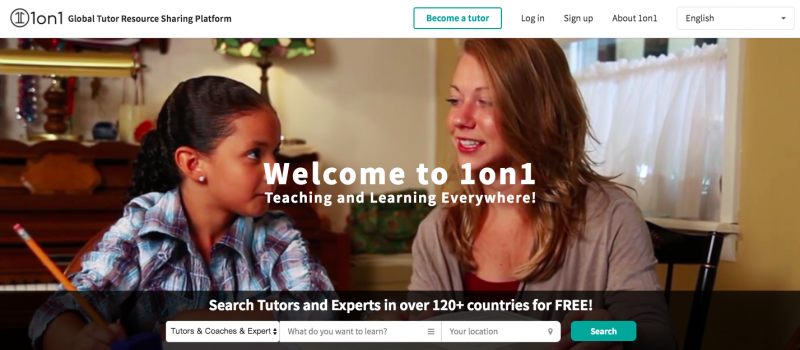 Other articles:
Global Skill Matching and Freelance Jobs Website List
Compare 6 video chat apps for online teaching & learning
What is SSL, TLS and HTTPS?
How to Draw an Unicorn (Easy & Cute)
How to stop coughing? 3 best ways to share with you
How to Wrap a Gift: 5 Super Simple Gift Wrapping Ideas
Finding the Right Tutor: How to Choose the Best Fit for Your Needs