Global Skill Matching and Freelance Jobs Website List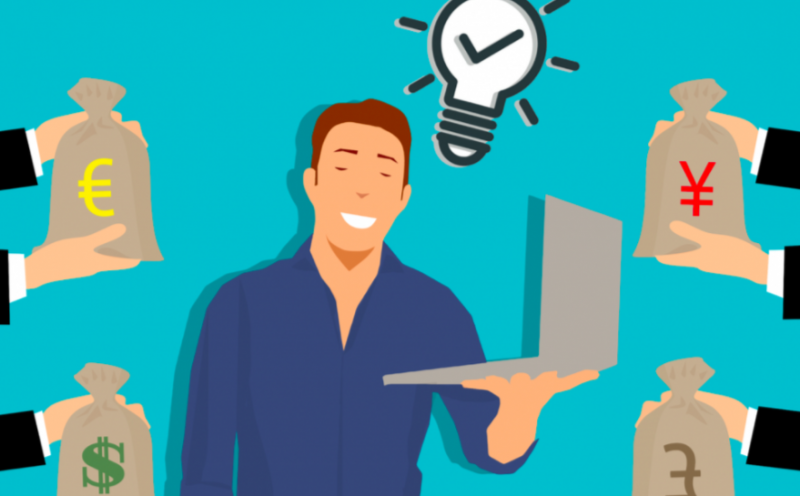 Global Skill Matching and Freelance Jobs Website List
Update May 24, 2020
If you wanna do skills exchanging or find freelance jobs online, at home, or near you, you can check this page, we share the list of skill matching and freelance jobs website below.
There are various kinds of freelance job websites all over the world, we will regularly update and organize some used outsourcing websites, skill matching platform, etc, and share the experiences for readers' reference;
And it will mainly be some websites that can be used to send out cases and find various manufacturers. In addition, readers are welcome to write message to help us to add more content that has not been placed!
Our Email Address: [email protected]
1. Fiverr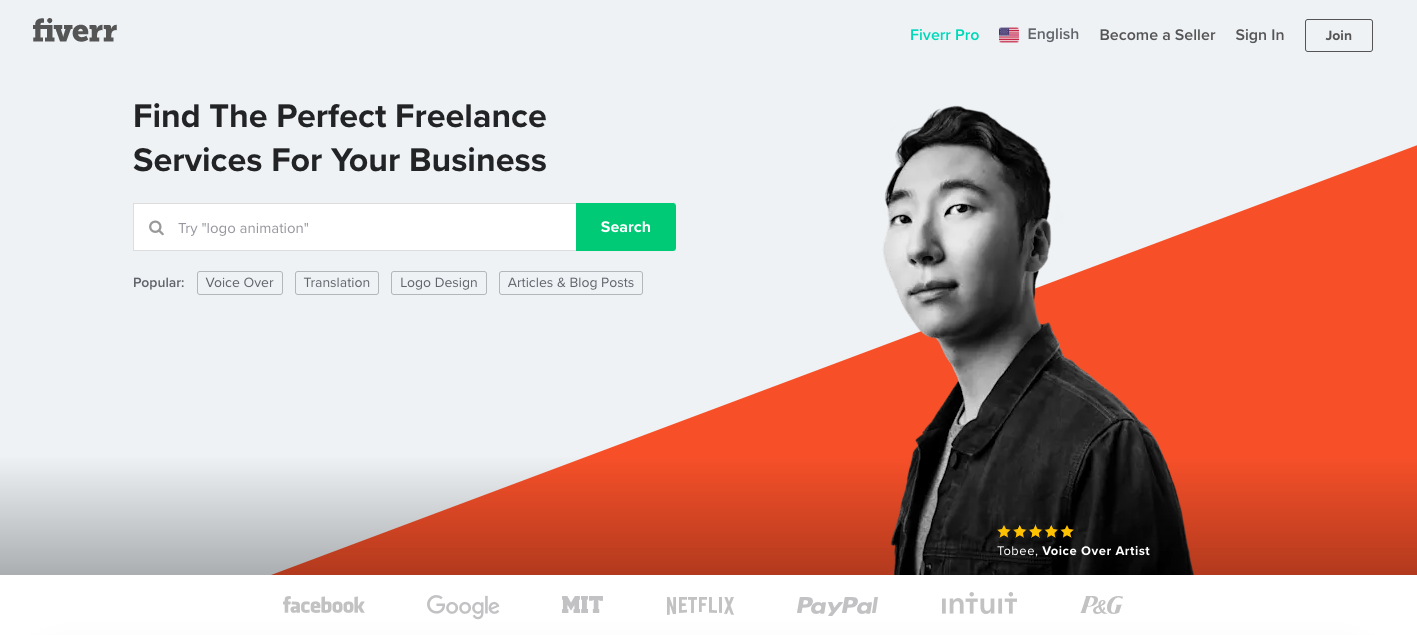 URL:
https://fiverr.com
Launch time:
2010
Service Area:
Global
Introduction:
The initial stage was to try to see what kind of service you can find on the Internet with US$5, but because 5 dollars is a very small price, it is basically impossible to obtain high-quality service items and quality
Therefore, the early freelancers of Fiverr mainly provide some sloppy and simple tasks, for example: you pay me 5 dollars, I am willing to help you write an article, or help you organize some information, etc. Relative buyers will not overly expect any high-quality works to appear.
However, with the development of Fiverr, more and more manufacturers and skill providers in India and the Middle East have joined and entered the market.
By 2017, the website has provided a variety of services, such as: Animation, Legal Consulting, Accounting Services, etc.
It is mainly aimed at customers who do not have a large budget, and can start with a minimum service of US$5, and then increase the budget to require the seller to provide more services.
In addition, there are currently thousands of professional services on the platform, especially for buyers who have high requirements for their works.
Website Features:
Fiverr's main source of revenue is the service fee of US$2 drawn from each successful case matching.
This US$2 service fee is a fixed fee that you will need to pay regardless of the price of your case; that is to say, for people who only outsource US$ 5 projects, it will be a bit uneconomical, equal to the service fee alone.
Because of the cost of 40% of the cost of the original case, many people will choose a value-added service that is less than US$10, I think this is also the success factor of Fiverr's strategy of using the charging method at the time (and the tip function).
My Experience:
Fiverr is a very mature and quite perfect website, but there are a lot of people who provide services are "Really Bad", especially before they are determined to blame, they are all boasting about you, I beg you to place an order for outsourcing cases to him as soon as possible as a result, the final product may not meet the demand at all.
I have had 2 bad experiences with 5 packages, but due to the cheap price and the friendly service of Fiverr Customer Service Staff, refunds can be made for reasonable and unsatisfactory needs (but the refund can only be returned to the Fiverr account and continue to use for the next consumption), but it was really a waste of time!
Therefore, it is not recommended that cases where it is too difficult to issue a package on Fiverr, a simple and verifiable work item will be more suitable!
By the way, Fiverr also develops an APP for everyone to use a mobile phone or tablet, but the APP's message function often has abnormal conditions, so the editor is still more commonly used computer version.
Recommendation:
★★★★☆
2. Freelancer.com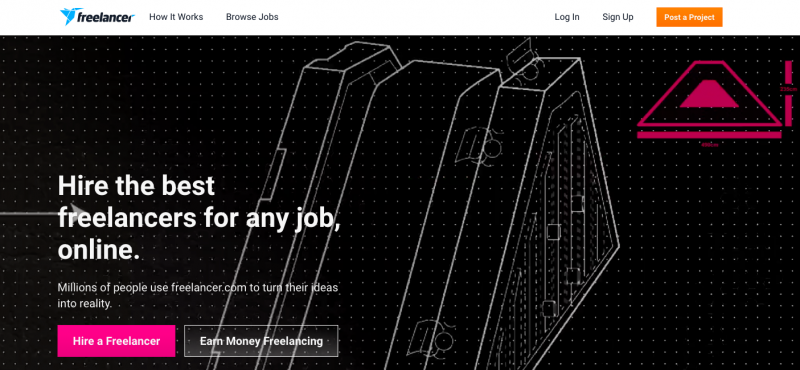 Launch time:
Founded in Australia by Matt Barrie in 2007
Service Area:
Global (main users are Australia, India, and the United States)
Introduction:
Freelancer.com's service scope has spread to nearly 250 countries around the world, and its job types cover many different fields, including Software Design, Different types of Data Analysis, Modern Website Design, Digital Marketing, Scientific Analysis, Marketing, Advertising Design Various work items that can be used for remote execution such as financial accounting and legal affairs.
At present, Freelancer.com has more than 30 million users, which is a highly mature global website and online community.
Website Features:
The service of Freelancer.com is quite perfect and mature. Whether you are a freelancer, a skill provider, or you are a contractor or manufacturer, there will be a series of steps to take you to quickly understand and use their website.
In addition, Freelancer.com's platform has perfect functions for both parties' communication and transactions. In addition to the basic on-site instant communication functions, price and quotation adjustments, confidentiality terms agreed by both parties online, payment in multiple stages,
You can even buy insurance for your outsourcing case to protect your work from a loss that may not be as expected or in a situation.
My Experience:
Freelancer.com is really a very large scale and quite complete website and supports multiple languages.
If you are the case maker, usually dozens of people will not contact you within a minute after the case is sent. The main users are Indians and Americans.
The editor 's previous two outsourcing experiences at Freelancer.com are not bad. Usually, the editor will refer to the other party 's past evaluations and scores, and the last two outsourcing happens to be outsourced to Indians.
The price is reasonable, positive, professional and quite be polite, just use Skype to communicate with them a little bit hard (Indian accent is a little bit hard to let me understand).
Overall, however, I believe that Freelancer.com is more suitable for outsourcing some of the higher-cost cases and will be more secure than Fiverr.
"But there are a lot of bugs in the mobile version"
Recommendation:
★★★★★
3. Upwork.com
URL:
https://upwork.com
Launch time:
May 6, 2015, formerly freelance work platforms Elance (founded in 1999) and oDesk (founded in 2003)
Service Area:
Global
Introduction:
Upwork.com As of October 2018, the number of free providers who have completed online registration has exceeded 9 million, and the average customer member has exceeded 4 million, with a total of nearly 14 million registered people.
Upwork provides a huge talent pool for any "enterprise" or "individual" with various human resource needs in the world.
Institutions, companies and merchants from various countries and regions around the world can register on the Upwork platform to find various remote work and case-taking opportunities.
Website Features:
Basically, Upwork.com and Freelancer.com belong to a fairly large-scale comprehensive human market platform, and these two websites are often compared.
I personally think that Upwork.com is inferior to Freelancer.com in scale, but Upwork will be more rigorous in terms of the overall user experience and design than Freelancer, and it feels quite handy to operate, plus the method and verification of the review and acceptance personnel It is more complete, and it is less likely that the receivers or individuals like Freelancer have been using the station information to bomb.
My Experience:
If you are very afraid of being bombarded and followed by the contractor, the suggestion can try Upwork, but it is best not to show your contact information or website in the case.
I once received a call from a Freelancer from Pakistan somehow. I asked him how you found my phone? He said that he used various methods to find my phone.
It's a bit scary and not respected, but it might be that different countries have different values. They think this is a positive attitude.
Recommendation:
★★★★☆
4. PeoplePerHour
URL:
http://www.peopleperhour.com
Launch time:
2007
Service Area:
Global
Introduction:
The founder is Xenios Thrasyvoulou, a graduate of Cambridge University. He realized that at the time, small and medium-sized enterprises hired long-term employees to complete projects or tasks to pay more than hiring short-term freelancers. Not many excellent platforms were approached, so he had the idea of setting up PeoplePerHour.
The goal of PeoplePerHour is to build the website into a social network that also has Facebook, cooperate with a trading website with an evaluation system like Ebay, and combine it to an outsourcing platform for small and medium-sized projects.
Website Features:
PeoplePerHour started in Europe, and then expanded its business to all over the world, with users in more than 150 countries around the world, and more than 70,000 users on the website.
It is a free market for freelancers. In this open platform, you can offer various rewards for the release of projects and wait for those with the ability to pick them up. You can also work as a freelancer to find a suitable work project.
My Experience:
I have previously set up a case in PeoplePerHour, but there is no actual transaction.
If compared with the above platforms, I personally think that the speed of finding talents is slightly slower and there are fewer users (compared with the above website). The biggest common point is that most of the respondents are still from India and the Middle East countries.
Recommendation:
★★★☆☆
5. Thumbtack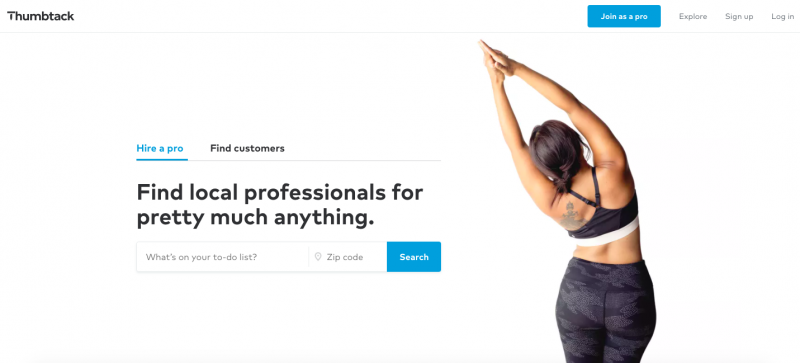 URL:
https://www.thumbtack.com/
Launch time:
2009
Service Area:
The main users are concentrated in the United States
Introduction:
The founder of Thumbtack is Marco Zappacosta, which was founded in San Francisco, USA. The purpose of the website was to establish a matchmaking bridge between users in need and professionals (Freelancer) with "labor service" or "technology".
Users can find various professionals on Thumbtack, such as repairing water pipes, setting up websites, painting paint, weeding, repairing cars, etc., and even including various home learning or services: painting, yoga, cooking, housekeeping services, cleaning services , Garden design, professional photographers, etc., nearly 800 kinds of professional services.
Website Features:
It is a well-known unicorn project in the venture capital industry, and even recently successfully obtained a $ 100 million Series D financing led by Google Capital. The website's architecture or SEO optimization has a top level.
Thumbtack provides two different registration methods: "ordinary user" and "expert user". As a service provider, expert users must provide their own addresses and related verification information, so that users in need nearby can conduct according to the geographical range It was found during the search.
Ordinary users as the service demand side, so only need to use the search engine in the site to submit location and service requirements, you can automatically match several local experts to choose.
My Experience:
When we introduced the global tutoring website last time, we introduced Thumbtack in particular. The type of Thumbtack can't be regarded as what is generally called a tutoring website.
Its main profit is to take a single "introduction fee" from the service provider. It is a bit like Pro360. It belongs to the form of question and answer, fill in the form and submit it to the website, and then the system will provide one according to your needs. A list is for you, or the skill provider will contact you directly.
Recommendation:
★★★★☆
6. 1on1 Global Tutor Website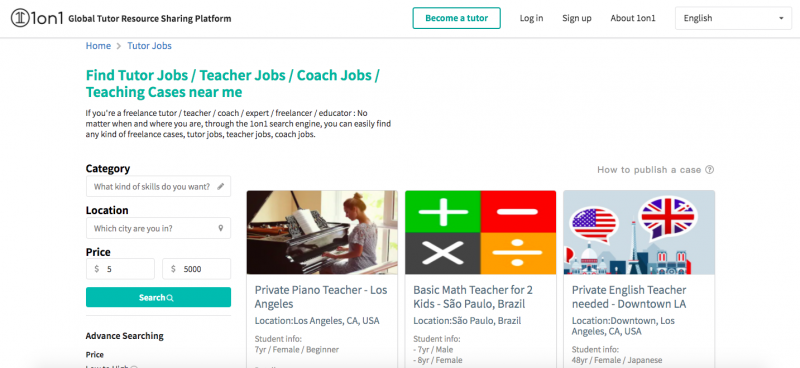 URL:
https://1on1.today
Launch time:
2018
Service Area:
Global
Introduction:
1on1 is our own website, we mainly provide a matchmaking service between educators and learners.
you can use 1on1 to find tutors, teachers, coaches and experts nearby, or online teachers all over the world.
-URL: Find Tutors, Teachers, and Coaches near me
In addition, if you are a Freelancer or Educator(Tutor, Teacher, Coach, Experts) you can also search for some cases of interest through 1on1's Case Search Function.
– URL: Find Cases, Tutor Jobs, and Freelance Cases near me
On 1on1, it is free for registration, search, and booking! You can even use 1on1's new features to find places suitable for classes for free.
– URL: Find Venues near me
Website Features:
Although it is mainly not a platform for Freelancers, it is similar to the Freelance Job Website cause it belongs to the human match.
The 1on1 platform service fees are pretty low(after successful matchmaking, both parties draw 5% each for the case), and there is no hard to ask people can't do the offline cash payment (No service fees), so I recommend you to go to our website and use our search function, whether it is to find a case, find freelancers, or find a venue for FREE.
Recommendation:
★★★★★
---
If you like our article, welcome to add our blog link to your browser, or subscribe our blog (upper right of the page), then you can receive the latest article notification!
Have any questions, welcome to write to us for questions and discussions 🙂
Customer Service & Cooperation Proposal:[email protected]

Also!
If you want to find various types of 1on1 tutors, 1on1 teachers,1on1 coaches or 1on1 lessons,
Or want to find cases, share your knowledge and expertise to earn extra income,
Welcome to visit our main website: 1on1 Global Tutor Resource Platform

Other articles:
Compare 6 video chat apps for online teaching & learning
How to Choose a Good Guitar Tutor?
How To Start Coding?
How to take a screenshot on Windows?
How to use blogs to make money and earn passive income?
Engineers can use these 4 steps to solve every problems