【SEO Optimization】How to improve the ranking of your website in Google keywords?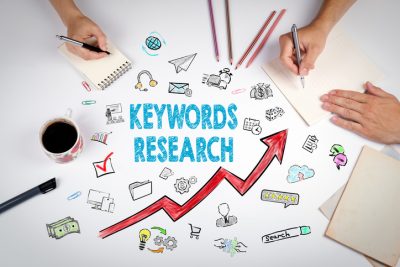 How to improve the ranking of your website in Google keywords?
"Keyword ranking" in the search result obtained through the algorithm of a search engine. The keyword ranking mentioned here includes the "paid" keyword advertisement, but the search result through natural ranking. At present, the largest proportion of search is still Google, so most people are doing SEO optimization, referring to how to optimize the results of Google search engine. Since we want to optimize on Google, we must understand what kind of website Google likes, and keep track of the latest news released by Google, etc.
In the following context, I will organize the experts' sharing, and put some methods at the bottom for your readers' reference.
1. Check the ranking of keywords
Usually, we must first understand the keyword ranking of our own website, we usually suggest using three tools.
Google Search Console: Here we suggest to use to observe the current "keyword ranking" of our own website. (There are many functions, including click effectiveness, submission of Sitemap, detection of website errors and many other functions.
Google Trends: Compare and query the hot strength of its keywords, which can help to select the more valuable keywords.
Neilpatel: It is a keyword testing tool made by an SEO expert, which can check the difficulty of grabbing the ranking of the keyword, and check which websites are currently occupying the ranking. (There is also a tool to detect the status of their own website analysis report)
People usually are not advised to use difficult keywords when they first start the website because of the low overall ranking and authority of the website.
For example, if you are starting out as an online marketing company, you should probably not target "online marketing", but rather "online marketing plan", "online marketing approach", etc.
2. Understand the basics of Google's ranking system
Google's search results will mainly look at the following parts.
Put the keywords in the correct place: According to statistics, Google will judge the relevance of the website to the search keywords from your website title (Title), website description, Meta, URL, content, H1, H2, etc.; therefore, we suggest you readers to check whether the keywords are placed correctly first.
The overall quality of the site: usually you can use some free or paid SEO software, such as Ahrefs, Moz, Similarweb, SEOlium, etc. to check how the site's ranking and the ranking will usually be calculated from the "time online on the site", "backlinks", "authority", "browse rate" and so on a site ranking, and this ranking and This ranking and score is often a major factor that affects the ranking of the entire website in terms of keywords.
3. Provide useful and valuable content
Google likes websites with frequently updated content, and it is easy to update or provide new information to increase keywords and traffic to your website or webpage, which will directly or indirectly help the growth of website ranking and keyword ranking.
4. Optimize the website structure
Slow loading speed is easily marked by search engines, so it is important to make good use of Google's inspection tool "PageSpeed Insights" to check and optimize the speed of your website. In addition, you need to review your website structure (structured) and internal links from time to time, too complex or too many 404 errors will also have a negative impact on Google crawlers and ratings.
5. Do not use black-hat methods (Black-hat)
No matter what, readers are recommended not to try black-hat methods to increase website ranking, such as buying a large number of low-quality backlinks in a short period of time. It is recommended that you can use backlink search tools to check, such as Ahrefs or Monitorbacklinks are very useful tools.
---
Hope it's helpful to you guys!
If you like our article, welcome to add our blog link to your browser, or subscribe our blog (upper right of the page), then you can receive the latest article notification!
Have any questions, welcome to write to us for questions and discussions 🙂
Customer Service & Cooperation Proposal:[email protected]

Also!
If you want to find Computer Programming Tutors, SEO Experts, Web Design Lesson,
Find various types of tutors, teachers, coaches or experts,
Or want to share your knowledge and expertise to earn extra income,
Welcome to visit our main website: 1on1 Global Tutor Resource Sharing Platform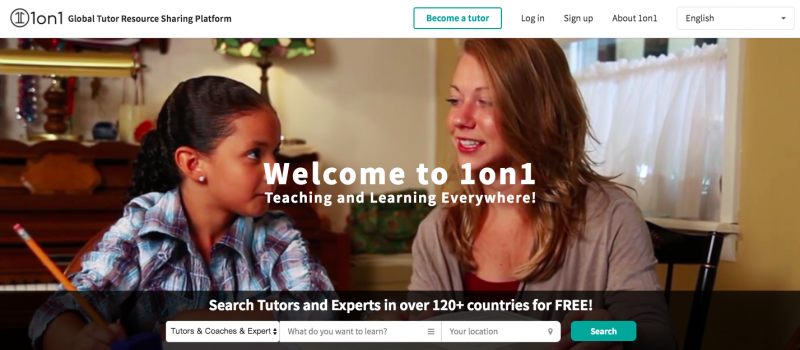 Other articles:
Global Skill Matching and Freelance Jobs Website List
Compare 6 video chat apps for online teaching & learning
What is SSL, TLS and HTTPS?
How to Draw an Unicorn (Easy & Cute)
How to stop coughing? 3 best ways to share with you
How to Wrap a Gift: 5 Super Simple Gift Wrapping Ideas