Why do businesses merge with or acquire other businesses?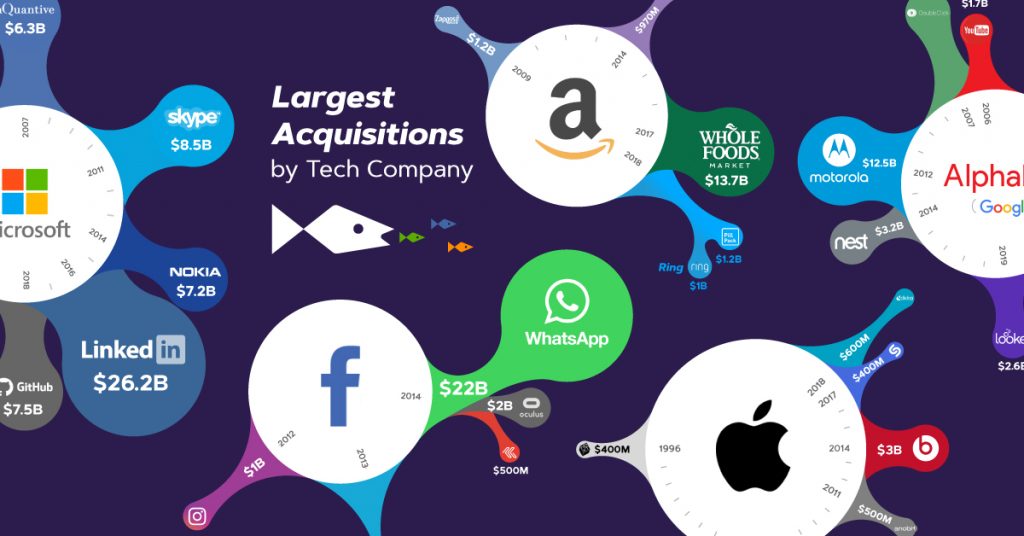 Why do we often hear about big companies acquiring other companies?
Many entrepreneurs or business owners are always curious. Why do they often hear which company has been merged or acquired by another company? Why do these companies buy other people's companies? What are the benefits of acquiring these companies?
I will introduce to you the four benefits of corporate mergers and acquisitions:
Benefit 1: Eliminate competitors
Large companies usually have specialized departments, and they often study the emergence of competitors or technologies in other related industries.
When these competing companies or their technologies slowly reach a certain scale or maturity enough to shake their own business, they will often find ways to stop the development of the company through mergers and acquisitions to ensure their own market position, and obtain more competitive patents or technologies.
Benefit 2: Increase company value (increased revenue)
Acquiring a company with good prospects or good returns can not only increase the value of the company for the company, but also have a brighter revenue performance in the financial report.
Therefore, merging a company with good health is like buying an investment product (asset) to build a more sound corporate development for the company.
Benefit 3: Strengthen industry leadership
Large companies are often in a state of competition and contention.
In order to have its dominance in its industry or industry, it often consolidates its industrial scale by acquiring some high-quality companies.
Benefit 4: Resource sharing, enterprise development
You will often see large companies such as Google, Facebook, Amazon, etc., constantly acquiring various promising companies.
These acquired companies may not have begun to generate profits, but their technology, resources, and materials may be helpful to other industries of their companies.
They can acquire these resources or technologies through mergers and acquisitions, and apply them to their original research or development projects to expand their businesses in different directions and diversification.
---
If you like our article, welcome to add our blog link to your browser, or subscribe our blog (upper right of the page), then you can receive the latest article notification!
Have any questions, welcome to write to us for questions and discussions 🙂
Customer Service & Cooperation Proposal:[email protected]

Also!
If you want to find Startup Creation Lessons, Business Analysis Teachers, Content Marketing Experts, Negotiation Skill Coaches or Digital Marketing Lessons, etc.
Or want to find cases, share your knowledge and expertise to earn extra income,
Welcome to visit our main website: 1on1 Global Tutor Resource Platform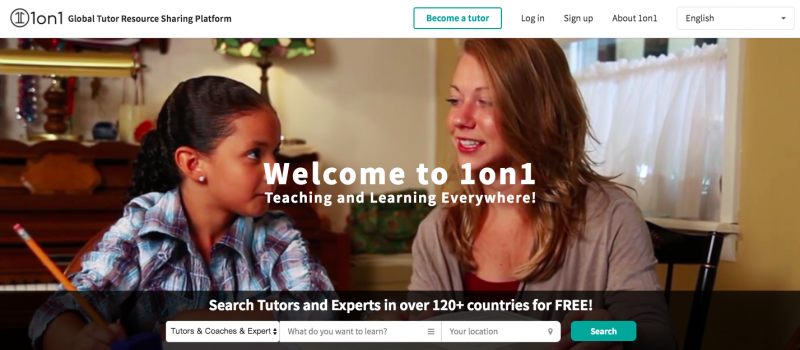 Other articles:
How to be a tutor online for earning income?
4 Easy Steps to Achieve Business and Life Success
Compare 6 video chat apps for online teaching & learning
How to use Instagram to get free followers for your business
6 Ways to Acquire New Customers
3 Tips to Increase Sales Opportunities and Close More Deals
How to write and prepare a tutor resume? Attach example
How to Market and Operate a Coffee Shop(Cafe)