【Entrepreneurship】How to make Sitemap and Wireframe (easy for newbies)?
How to make Sitemap and Wireframe?
When 1on1 was first established, we did not hire a professional designer in order to save money, but we still had to find ways to communicate with engineers about the entire website development process and design ideas.
In the beginning, I first drew by hand on white paper and then discussed the details with the engineer, but in the end, I found that although this method still allowed the web engineer in charge of development to understand my needs, still it was too inefficient…
I am not an art or design student, and often draw things that engineers can not understand, but it is good to find a free tool on the Internet "MockFlow", even I do not have the foundation of design newbies can also get started!
These tools can be used to plan Sitemap, Wireframe, and even Prototype, so we want to share it with you, maybe it will be helpful to entrepreneurs who want to design websites.
Website (Not Affiliates)
Name: MockFlow
Website: https://mockflow.com/
Introduction: MockFlow is a free online web design tool (there is also a paid version), which allows users to directly carry out simple "web design", "app design" and its infrastructure and processes on the platform, and can add design collaborators, or share links to allow engineers to refer to the design and other functions.
Website Overview
After registering an account for free, you can log in and add a new project, which you can then freely play with on the project's canvas.
On the left side of the canvas, there are many materials and tools, which are basically simple to drag and drop.
There are many buttons and Icon tools on the left side of the platform.
You can also add some backing details to the canvas to increase the efficiency and focus of communication with your team
Alternatively, you can click "Share" on the project page to add collaborators or viewers to share with your team members.
Review
Personally, I think it is full of good use, especially for the newly established and not professional design team.
He can easily and simply let you carve out the general design template and style, but also quickly copy the results of the last step of the design, so you can quickly make the entire user process, greatly reducing the time of team communication.
Therefore, it is recommended that you use the look (this is not the affiliates) If you have recommendations for other sites, please feel free to leave your comments below!
---
Hope it's helpful to you guys!
If you like our article, welcome to add our blog link to your browser, or subscribe our blog (upper right of the page), then you can receive the latest article notification!
Have any questions, welcome to write to us for questions and discussions 🙂
Customer Service & Cooperation Proposal:[email protected]

Also!
If you want to find Computer Programming Tutors, SEO Experts, Web Design Lesson,
Find various types of tutors, teachers, coaches or experts,
Or want to share your knowledge and expertise to earn extra income,
Welcome to visit our main website: 1on1 Global Tutor Resource Sharing Platform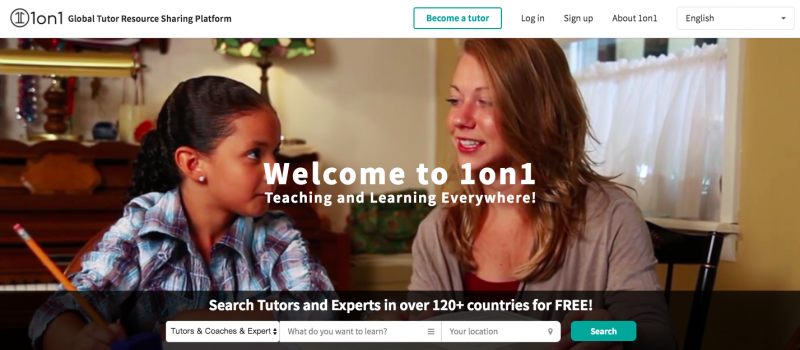 Other articles:
Global Skill Matching and Freelance Jobs Website List
Compare 6 video chat apps for online teaching & learning
How to unclog a toilet by yourself?
How to Draw an Unicorn (Easy & Cute)
How to stop coughing? 3 best ways to share with you
How to Wrap a Gift: 5 Super Simple Gift Wrapping Ideas