How to download videos from Twitter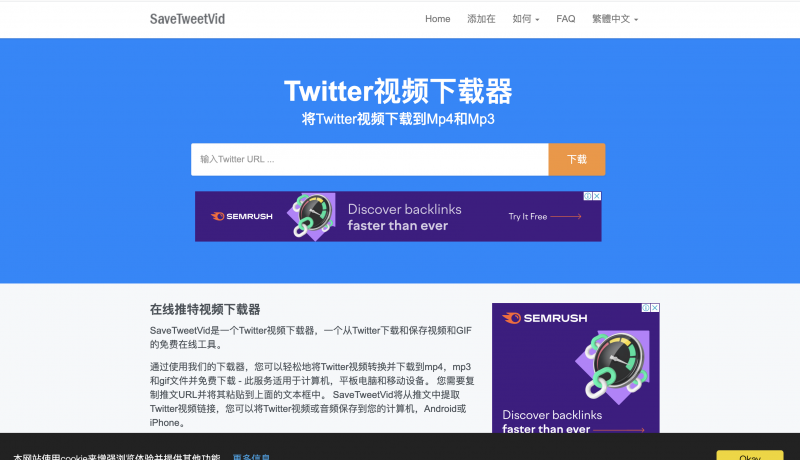 How to download videos from Twitter
There are always a lot of interesting videos and videos on Twitter, and sometimes we want to download and copy the whole video for later storage or utilization, but sometimes we don't know what to do to download the videos on Twitter.
In this article, we will introduce you to the easiest way to download videos from Twitter in a simple snap!
Instruction
Website name: Savetweetvid
URL: https://www.savetweetvid.com/
How to download:
Just put the link to the video you want to download into the white box on this page and click Download MP4 or press Enter. Then you can download the video immediately!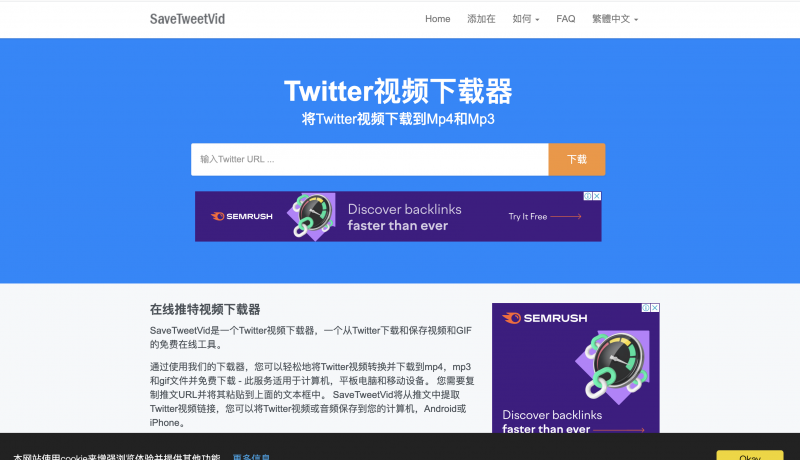 ---
If you like our article, welcome to add our blog link to your browser or subscribe to our blog (upper right of the page), then you can receive the latest article notification!
Have any questions, welcome to write to us for questions and discussions 🙂
Customer Service & Cooperation Proposal:[email protected]

Also!
If you want to find Business Analysis Teachers, Content Marketing Experts, Negotiation Skill Coaches or Digital Marketing Lessons, etc.
https://dev.1on1.today/zh-TW/find-tutors/social-media-management-lesson
Or want to find cases, share your knowledge and expertise to earn extra income,
Welcome to visit our main website: 1on1 Global Tutor Resource Platform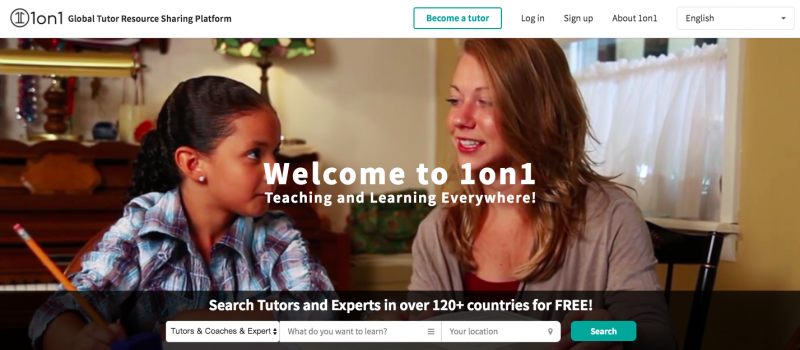 Other articles:
How to be a tutor online for earning income?
Why do businesses merge with or acquire other businesses?
How to Choose a Good Guitar Tutor?
6 Ways to Acquire New Customers
3 Tips to Increase Sales Opportunities and Close More Deals
How to write and prepare a tutor resume? Attach example
How to Market and Operate a Coffee Shop(Cafe)